Saudi Arabia scores high in expat care during the pandemic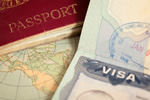 Recent expat arrivals in Saudi Arabia are now very glad they came.
Prior to the coronavirus pandemic, the Gulf States as a whole had a mixed reputation as regards attitudes towards the almost overwhelming numbers of expat professionals living and working in the region. Nowadays, the emirates and Saudi Arabia itself seem to be looking after their expats and visitors far better than are their home countries, allowing the vast majority to stay put and continue with their chosen lifestyles.
Saudi is now a prime example of how to respect expat input as regards expertise and contributions to the local society as, since the pandemic hit, the majority of foreign residents have decided to stay rather than risk travelling back home. The Saudi authorities have been quick to respond to the deadly outbreak and have activated sensible measures aimed at stopping its spread. Most importantly, at the end of last month the Saudi ruler announced a scheme ensuring all incomers including visa overstayers were given entitlement to free hospital treatment should they catch the virus.
As regards the dissemination of important updates, the kingdom is using social media platforms, texts and other forms of marketing to ensure every resident is kept up to date with all developments. Even the US ambassador urged nationals to stay put and shelter within the kingdom rather than chancing infection by returning to the USA. The food, he said, is good, the medical system is functioning well and the emergency services are responding. Employers are modifying expat schedules to allow a satisfactory work-life balance in spite of new regulations, and time is allowed for shopping and essential journeys outside curfew hours.
British nationals are benefiting as well and are feeling far safer than they would had they repatriated to the UK. For the majority of expats, the government's clear, concise instructions are a blessing, giving hope that normal life can be restored sooner rather than later and contrasting with the chaos, confusion and misinformation emanating from the majority of other world governments.