Tips for expats taking their pets with them on relocation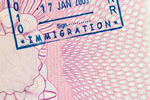 If you can't bear to leave your beloved pets behind when you emigrate, these tips will help.
Planning to move overseas can be an exciting challenge, but leaving beloved dogs or cats behind isn't an option for the vast majority of those heading to another country. Many pet owner have said relocating their furry best friends is more difficult than relocating themselves, but careful, longer-term planning can make sure they arrive safely in their new home.
The first step is read carefully everything to do with relocating your pets, including specific vaccinations for specific countries as well as the need for a microchip. Choosing a destination which doesn't insist on mandatory quarantine is essential, with the best source of information your home country's consulate in your chosen destination. Another essential is making sure your regular vet is in tune with overseas requirements for relocating pets. Most countries insist on a list of vaccinations, some of which will need to be given well before your actual departure date.
The best and most reliable way to safely transport your fur babies to another country is to hire a carefully-chosen pet relocation specialist company with a swathe of genuine online recommendations, as every country has different requirements for pet entry. As regards the actual flight, crates in specific sizes must be purchased, and your pets should be acclimatised to them before it's time to leave.
Very small dogs may be allowed in the cabin with you, but all others must travel in a specially adapted cargo hold. Thick blankets should be provided, along with any regular medication. Nowadays, the vast majority of international airlines take pet transport very seriously, and it's between very unlikely and impossible that your much-loved pets won't arrive safely in their new home country.