Confused expat seniors in Spain now have residency requirement assistance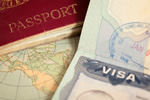 Long-stay elderly expats and new arrivals in Spain now offered extra help with getting residency paperwork in order.
For older expats already in Spain and those due to arrive before the free movement door closes at the end of this year, help is now at hand to ensure no mistakes are made in residency applications. Launched by AGE In Spain, a new charity helpline is there to ease fears caused by a lack of the Spanish language and the complexity of the required paperwork.
The charity is now geared up to offer one-to-one assistance via email, phone and live chat and, in Catalonia and the Balearics, extra help is being given to vulnerable older expats who lack computer skills or access or have language or other issues. Specially trained volunteers will assist with the required paperwork for residency applications, ensuring no single older expat suffers due to the Brexit effect.
The charity has been working with British expats all over Spain for some 30 years and more, supporting those who need help and advice as well as guiding them as regards issues such as healthcare, loneliness and language difficulties. The service itself is funded via the UK government's Foreign and Commonwealth Office's UK National Support Fund and is well used to the confusion caused by Spanish bureaucracy.
According to a spokesperson, elderly expats now have no need to feel confused over the residency requirements. However, when there are sight or hearing difficulties, a total lack of understanding of modern technology, difficulty with mobility or no nearby familial support, it's easy for elderly expats to feel abandoned and fearful for the future.
The charity is requesting expats who may know older UK citizens who need help and advice to contact its representative on (34) 932 209 741 or go to the Age in Spain website for further information.