Wealthy expats in UAE may get more investment protection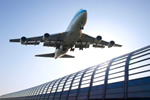 Are the Gulf States about to lose their reputation with IFAs as the land of milk and honey?
First built up, then buoyed up by the region's massive reserves of oil, the Middle Eastern economies soon became the destination of choice for expatriate professionals determined to generate their personal wealth as well as that of their new countries of residence. The region still holds over 50 per cent of the world's supplies of 'black gold', but the worldwide bans on flying caused by the pandemic have decimated oil prices in an unprecedented manner. The dramatic drop is certain to disrupt a number of massive capital projects across the region as well as the UAE's attempts to balance its government projects.
Expats living and working in Saudi Arabia are already affected by the Kingdom's sudden decision to triple its VAT rate, bringing it to 15 per cent from the original 5 per cent introduced in January 2018. Although UAE officials are denying a similar move is on the books, those in the know are expecting the introduction of income tax and/or wealth taxes, either of which would hit hard on expat salaries. Experts are suggesting investors living and working in the region are now tending towards overestimating the ongoing negative effects of oil price crashes, leading to a resulting loss of confidence in local economies and a corresponding lack of business for IFAs.
One worrying reality, at least for expat financial advisors, is that the shock decrease in oil prices is likely to reduce the numbers of executive-level expat employees in the oil and gas sector as the majority of wealth-generating jobs are linked to the industry. As a result, the knock-on effects wouldn't only hit the retail and property sectors but also the investment sector. In some ways, the changes could well be seen as positive, as client retention overall will need to be prioritised across the sectors, leading to more emphasis on higher levels of transparency and an improvement in working practices. In turn, this should result in fewer mis-selling scandals and an increased level of protection for those still able or willing to invest.