UK expat retirement strategies being wrecked by low pension payments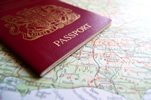 A successful expat retirement strategy often depends on a satisfactory pension income topped up by capital released via the sale of the home country property.
Even although capital appreciation on property purchase is almost inevitable nowadays, monthly income from a state and/or private pension is crucial in the provision of funds covering everyday expenses. Unfortunately, the British state pension compares very poorly with the amounts received by retirees in the majority of first world countries. Combined with increasing charges for visas, inflation and the insistence of private healthcare insurance for expat residents, the outlook for UK pensioners wishing to retire overseas is unfavourable, to say the least.
A recent think tank survey of worldwide retirement incomes provided data enabling country by country comparison of average pensions compared with the wage paid to an average worker. The amount paid to British retirees over the pensionable age of 65 years is some 72 per cent of average income, ranking the country 28th, higher than only seven other countries including Australia and Ireland, both of which are popular retirement destinations for UK citizens. Brazil came top in the study for its pension payments, totalling 122.5 per cent more than the average income, with India paying 116.9 per cent, Chile at 101 per cent and France at 100 per cent.
The survey also revealed the USA state pension pays 90 per cent of the average income, making it eighth in the survey and giving US expats a far more satisfactory retirement income wherever they decide to choose as their new home from home.
One point the survey didn't cover is exchange rate fluctuation, as the lower the actual pension amount the harder the fall in either the value of the home currency or a rise in the currency of the host country will hurt older expats attempting to make ends meet. In general, this is a worse scenario than inflation in the host country.
For example, expats who arrived in, say, Thailand, around a decade ago received some 60-plus baht for every pound sterling, but nowadays the rate is hovering around 39-40 baht as a result of the double whammy of sterling's fall due to Brexit and the baht's rise due to governmental lack of intervention. At the same time, inflation is hitting hard on British pension payments frozen at the point of leaving the UK. For those planning an overseas retirement in these unstable times, it pays to make absolutely certain there's enough back-up capital to see them through the maze of inflation, currency fluctuation and the increasing demands from various countries' governments for extra payments from would-be expat incomers.