Expats again warned about investment scams as mis-selling rates soar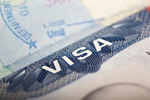 Over the past decade, complaints over the mis-selling of pension products have reached an all-time high, with headlines on the subject a regular read in on- and offline media.
Due to the lack of legal protection from the mis-selling of financial products in a high number of popular expat destinations, the factors of these scams are combining to give a perfect storm of losses for those affected. Whether it's hitting on retirees looking to emigrate, expat professionals needing to save for their futures or pensioners looking to get good rates for their savings, claims against the perpetrators are doubling year on year. Twp years ago, the scandal was valued at an incredible £10 billion, with most attributed to mis-sold, poorly invested pensions pushed by unscrupulous, unethical financial advisors lurking in favourite expat destinations as well as the home country.
Much of the blame is being placed on the so-called 'pension freedoms' introduced by the British government in 2015, with one report by Britain's Financial Conduct Agency claiming some 69 per cent of consumers had received IFA advice recommending transferring from defined benefit pensions to defined contribution schemes. The report claims this advice is responsible for around £2 billion's worth of harm, adding that mis-selling claims are still soaring due to the way IFAs are recompensed by product providers.
Basically, unethical IFAs are feathering their own nests by pushing products which give the highest commissions but cost investors huge money most can ill afford to lose. So-called 'contingency charging' is at the heart of the issue, whether it happens to would-be retirees in the home country or British expat pensioners living overseas. A recent consultation by the FCA is expected to result in a ban on contingency charges in the UK, but may do little to protect British expats living in popular retirement locations across the world.
SIPPs – self-invested personal pension – are the most likely products to be mis-sold as they're an alternative for those wishing to move on from workplace pensions as well as for the self-employed. Worse still, especially when they're sold in overseas expat communities, are the out-and-out scams which rob pensioners of their life savings. Initially pushed by unregistered, illegally-working IFAs, these fraudulent schemes are often backed by household-name insurance companies located in the Isle of Man or other offshore tax havens.
The majority of mis-selling as well as deliberate fraud begins with either cold-calling in the UK or the false befriending of new expat pensioners in popular retirement destinations. Many thousands of victims have lost their entire life savings with devastating results, and internet adverts now form part of the international crooks' supply chain. Sadly, in these uncertain economic times, the lure of better returns can entrap many inexperienced expat investors, allowing the crooks to flourish wherever they're located.