British expats in Portugal to lose their tax exemptions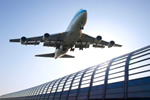 British expats living, working or retiring in Portugal are set to lose their tax-free status due to new government rules.
As a result of a new amendment to Portugal's 2020 budget, the foreign revenue brought in by British expats in the country will be taxed at 10 per cent. The new rule will not affect those who arrived in the country before 2020, with the change seem to have been triggered by pressure from other European Union member states to limit the NHR regime's benefits. Several Scandinavian states are believed to be the main complainants.
Following the 2008 financial crash, Portugal brought in a 10 year tax perk giving tax exemption to European nationals who lived in the country for six months in any one year. The aim was to draw essential foreign investment into the struggling economy and was, obviously, well received by would-be British expats. It's not yet known how the new rule will affect the majority of Portugal's estimated 50,000 expat resident pensioners, now what its future effect will have on Portugal as an expat retirement destination for Brits fleeing Brexit Britain.
The only good news is that British retirees affected by the new law won't be taxed both in the UK and Portugal, as there's an agreement in place prohibiting double taxation. However, for those on the less than generous UK state pension, this may damage their lifestyles to the extent they may be forced to move back to the UK. For wealthy retirees, it's not expected to have much effect when compared with the UK's top tax rate of 45 per cent. It seems that Portugal might be concentrating on wooing the well-off in a similar manner as does its controversial Golden Visa scheme, leaving those with restricted funds nowhere to go but back home.