Moscow international schools for English-speaking expat children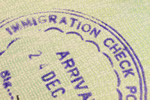 If you're relocating to Moscow en famille, finding the right school for your children can be tricky at best.
Moscow isn't the most popular relocation destination for expat professionals, but it's at least an insight into a fascinating country with a diverse history. Difficulties in settling in are many, but finding the right school for your children can be a nightmare unless you've Russian friends.
Until recently, the choice of international schools wasn't large and even the best public schools weren't keen on allowing entry to English-speaking pupils. Nowadays, institutes such as the Anglo-American school are admitting expat children on a minor scale, but the International School of Moscow, the British International Schools network and Cambridge International all provide more accessible options for expat families, even although all are now encouraging entry for kids from Russian-speaking families.
Tuition is expensive, costing up to $30,000 annually, and entrance fees are also on the high side for the average expat family. Less pricey Russian private schools such as Moscow Economic School and Lomonosov School charge less at around $15,000 per year, but it's not easy to get a place for your child and all require assessments in Russian before granting places.
One British expat who's worked with and at a number of Russian schools recently moved her six-year old daughter from a school with an English language programme to a Russian private school which gives better value. However, places are hard to get as non-Russian speakers could affect the school's exam result totals. Another American expat who arrived from China with his son told of his chosen international school in which his son was the only English speaking expat child in his class.
There may be hope on the way for English speaking families due to a new wave of private schools modelled on schools in other overseas expat destinations. It's early days as yet, but exclusivity isn't on the menu, a vast improvement for Moscow's English-speaking expat community. The new schools are struggling to develop, recruit suitable staff and find enough expat pupils to justify their existence. As with all innovative moves, this one may take time to grow, but will be of great benefit for expat parents attempting to ensure their children's education doesn't suffer because of their parents' lifestyles.