Advice for Brit expat drivers during the Brexit transition period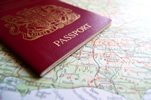 For established British expats and would-be new arrivals, the Brexit effect on driving in the EU needs to be understood.
Firstly, almost everyone now knows that, until December 31 this year, everything as regards freedom of movement, healthcare and so on is still mostly set in tablets of stone. After that, it's anyone's guess what the new laws for non-EU citizens might be, but understanding what they are right now will at least give some idea about valid licenses and general rules of the road.
Obviously, UK driving licenses will cease to be valid at the beginning of 2021, with an international driving permit being essential after that point, and even although Portugal has already reported it won't be necessary, the rest of the EU member states are keeping quiet on the issue. IDPs are inexpensive and can be got at larger British post offices by those who've had a driving license for at least a year and are over the age of 18. You'll need the 1968 IDP to drive in all EU/EEA countries with the exception of Spain, Malta, Cyprus and Iceland, all four of which require the 1949 IDP, and you'll need to keep your UK driving license with you as well.
Expats driving in France must keep a warning triangle and reflective jacket in the car, and putting on the jacket before you leave your vehicle is necessary. A breathalyser must also be carried at all times. Through this year's transition period, motor insurers offering EU travel extensions will continue to do so, but checking before you leave is advised. If you're using medical travel insurance, charges are sure to increase post 2020, and expat motorists may well need a 'green card' from 2021 onwards. Motorway stickers may also be required, with checking your destination country's requirements advised.
For expats and new arrivals travelling across EU borders with their pets, it'll be compulsory to present a new veterinary health certificate every time you arrive in the EU. The certificate confirms microchipping, rabies vaccination and a clear and clean blood test report. Most UK vets will be familiar with the requirements, but these requirements are comparatively expensive. For expats already living in EU member states, it's necessary to exchange your British driving license to one issued in your country of residence before January 1 next year. Failure to do so will result in having to take another driving test, a scary option for mnay older British expat pensioners.