Canadian foreign service workers selective strike upgrades to walkout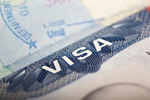 The selective dispute over wages by Canada's foreign-service workers in overseas locations escalated to a full walkout after talks broke down last Friday.
Foreign services staff at 15 Canadian embassies worldwide have withdrawn their labour beginning yesterday as their demands for equality of salaries with immigration staff based in Canada have not been met. For several months, the staff involved had refused to process visas on a rotation basis covering various overseas missions.
President of the Professional Association of Foreign Service Officers Tim Edwards told the press that staff in Middle Eastern embassies had already downed tools and left as their working week begins on Sunday. He added that this is the first time all 15 embassy locations have been closed at the same time, saying that the combined strike will cost the country hundreds of millions in lost tourism, education and visa revenue.
Edwards expects the tourism industry to be the hardest hit, with the education and agricultural sector also badly affected as students cancel their course for lack of visas and seasonal workers are turned away. Citizenship and Immigration Canada has already stated it will prioritise urgent visa applications on humanitarian grounds, with backup staff standing by to process essential services.
The all-out strike became inevitable last Friday when ongoing negotiations finally broke down over the government's refusal to accept the proffered arbitration compromise. According to Edwards, Canada's Treasury Board had insisted on six preconditions before arbitration talks could begin, only three of which were agreed by the union.