Quebec Immigration announces immigration procedure and rule changes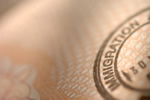 According to Quebec Immigration's web pages, new rules will affect the skilled worker, business, investor and self-employed immigrant visas.
The changes to procedures and requirements will come into force between 1 August 2013 and 31 March 2014, and will include revising quotas and altering criteria. The number of applications for the Quebec Skilled Worker Programme will be capped at 20,000 a year, and the French language proficiency requirements for applicants are being toughened.
Proficiency in the French language gives points used in visa decisions, with the former minimum point-awarding level being Low Beginner. Under the new rules, Advanced Intermediate proficiency will be required for points allocation, three levels higher than before.
Further changes to the list of eligible vocational training and educational qualifications for the Quebec Skilled Worker Programme will be announced at a later date. Investment visa requirements are also changing, with a maximum of Quebec Investor Programme applications in one quota year now capped at 1,750.
However, investors who submit their applications by regular mail to be received by the immigration department no later than August 16 2013 will not be subject to the quota. The order of review of these applications will be determined by a random draw.
Self-employment and business visas will be limited to 500 in any one quota year, and the upgrading of the level of French required will also apply to these categories. The new weighting will also apply to Entrepreneur stream applicants and their spouses, but will only affect principal self-employed applicants.