Canada Immigration Minister promises faster service in 2014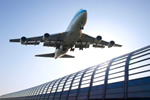 In a year-end interview with Canadian media in Ottawa, the country's recently appointed immigration minister Chris Alexander promised fewer backlogs and shorter waiting time for applicants.
Asked about the main challenge faced by the immigration service in 2014, Alexander replied that, although there's now real forward momentum, the goals for next year are all about delivering better, faster services for those wishing to emigrate to Canada. Short term visitors are also expected to benefit, he added.
Over his five-year tenure, previous immigration minister Jason Kenney transformed the system, focusing less on refugees and more on migrants who would benefit the labour market. Alexander's job, it seems, is to streamline the re-jigged system to deliver a faster service with fewer backlogs.
Much of the 2014 focus will be on the various economic immigration streams in preparation for the launch of the new Expression of Interest system due on 1 January 2015. Under the scheme, would-be immigrants are to be asked to complete an online form outlining their work experience, skills and language ability.
Details of those who meet certain criteria will be listed in a pool of applicants ranked with reference to current labour market requirements. Employers, federal and state governments will be able to choose the best for their needs and invite them to apply for a visa.
The advantage for the government and its immigration office is that only applicants invited to apply will have their applications processed, saving time and hopefully preventing huge backlogs. Applicants not immediately picked for the pool will have their details removed after a period of time.
Alexander is aiming at a six-month processing period for those invited to apply, with extra time needed for any dependants who accompany the successful immigrants. The parent and grandparent visa scheme is due to open again next week after two years' closure due to backlogs.