Canadian minister questioned on cuts to refugee health care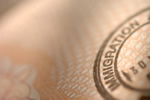 Jason Kenney, the Canadian Citizenship and Immigration Minister, has been facing questions over his decision to cut health care to refugees. At an event held by the Chamber of Commerce in Leduc, Mr Kenney was asked by Toronto family physician Dr Sheila Wijayasinghe about the reduction in health care benefits which will be permitted to refugees as they arrive in the country.
She wanted to know why the minister appeared to be refusing to meet with members of medical associations to talk about the cuts. Following the conference Dr Wijayasinghe described Mr Kenney's actions as mean spirited, uncompassionate and contrary to the way Canadians do things.
She added that it was the duty of all doctors to come out and question anything which was potentially detrimental to the health of patients. Mr Kenney told the audience that the decision had been made and was final, to which he was given a round of applause. He added that he believed this is what the people of Canada wanted.
At the weekend a teenager in Edmonton also challenged Mr Kenney on the cuts to health benefits for refugees. Claiming to be a former Kenyan refugee, 17-year-old Bashir Mohamed challenged the minister at a Conservative barbeque but was removed.
Bashir said all he managed to do was introduce himself as a refugee before being ejected. He was not charged.