Emigrating to Canada - jobs available for Canada immigrants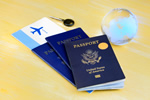 Although the unemployment statistics in Canada remain relatively unchanged at the moment, there is a suggestion that there might be a growing number of jobs for those entering the country from abroad.
In the past year, around 214,000 new jobs have been created. Most of these are in the construction and manufacturing industries. According to Statistics Canada, most of these new positions were created in March and April of this year. The demand for new workers is particularly high in the healthcare, retail, trades and information technology sectors.
Mary Tecson, an employment counsellor with the Immigration Services Society of British Columbia, said the oil industry was continuing to be a growth area in Alberta and construction was booming in BC.
She added that a major challenge for those moving to Canada to find work was applying the skills they have within the labour market. Skills Connect for Immigrants is one of a number of services available to workers who wish to improve and upgrade their skills set for the Canadian job market.
According to Tecson, of those who took advantage of the programme after coming to Canada around 80 per cent were able to integrate successfully into the workplace.