Expats looking to buy property in Australia hit by 7 per cent surcharge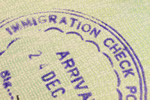 Foreigners looking to buy a home in Western Australia will be charged a seven per cent surcharge starting next January.
According to last week's confirmation by the Western Australia Treasury department, the current four per cent surcharge is to be increased to seven per cent, starting on January 1 next year. The increased charge will apply to all residential properties bought by foreigners or by foreign-owned trusts and corporations, and will be applied in addition to the normal stamp duty payments. The increase is expected to bring some AU$50 million a year into Western Australia's coffers.
When asked how the charge was placed as regards a pre-election pledge not to bring in tax increases, Treasurer Ben Wyatt said the pledge was only applicable to Western Australian citizens. The region's Real Estate Institute is decidedly against the increase, with its president Hayden Groves telling local media the decision will actively discourage any foreign investment in the region's property. The charge itself is not new and is also in use in New South Wales at eight per cent, Queensland at three per cent and Victoria and South Australia at seven per cent.
Meanwhile, the Australian government is debating changing rules related to regional visas, in an attempt to restrict immigrants to less populated areas of the vast sub-continent. At the present time, the immigration points system requires a lower total of points from applicants wishing to settle and work in more remote regional areas. Visas require incomers to work in specified regions for some years or be sponsored by a employer in the region, with many choosing to leave their original jobs and move to cities or larger towns.
The proposed rule changes would mean incomers who chose regional areas would be forced to remain in those areas and continue to alleviate local skills shortages for a set number of years. Multiculturalism Minister Alan Tudge believe finding ways to bind immigrants to their original destinations is fair, adding that at present there's no specific scheme which would ensure success.