Survey reveals cheaper expat living costs in New Zealand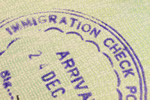 Expat life in Wellington and Auckland is now being seen as dramatically cheaper, mostly due to huge cost of living increases in the New Zealand cities' international counterparts.
In the recent Mercers' cost of living survey, Auckland dropped 20 places to number 18 whilst Wellington fell 15 places to 101st. One result of the rearranged rankings might well be that New Zealand becomes a new stomping ground for talent aimed at multinational companies. The antipodean countries of Australia and New Zealand are well placed geographically to benefit from the rise in prosperity in Asia Pacific countries and could attract firms looking to expand internationally due to trade in the region.
At the same time, Australia's major cities also slipped lower in the 'most expensive world cities' listings, with Sydney coming in at 29th, Melbourne at 58th and Brisbane at 84th as against their previous rankings of 24th, 46th, 50th and 71st places. Again, it's believed it's the rise in Asian capitals' costs of living which caused the readjustment rather than actual falls in relative costs of living. Hong Kong is now the world's most expensive location for expat costs, with Singapore, Tokyo and Seoul also in the top five along with Zurich.
New Zealand itself has long been seen as the place to go for Britons looking for a friendly, English-speaking retirement haven, but skills shortages over the past several decades have seen a good number of expat professionals arriving to support the education and healthcare sectors. After the devastating Christchurch earthquake, the need for construction workers, engineers and other trades involved in reconstructing the worst-damaged areas of the city caused a strong response from the UK and Ireland.
Whilst the cost of living was a shock to many, the country's reputation as one of the safest places to live and enjoy the Kiwi work/life balance was much appreciated. Although costs are still problematic, New Zealand's unique attractions continue to appeal to expatriates looking for a more relaxed, less frenetic lifestyle.