Oz government offers cash for taking jobs in its Northern Territories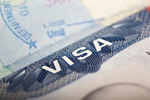 If you're an expat in Australia with permanent residency, you could be paid to undertake a totally new experience along with a new job.
Eligible families as well as singles are being offered $15,000 financial incentives to take up exciting jobs and adventurous lifestyles in Australia's stunning Northern Territory. The payments are to be spread over a period of seven years, with the scheme targeting high-priority occupations such as airline pilots, finance managers, sales managers and even chefs. The Northern Territory encompasses some 17.5 per cent of the island continent, but is home to only one per cent of the total population.
In addition to the initial relocation compensation payment, successful applicants will receive a local spending bonus after six months' residence and a further retention bonus after five years. According to the region's Executive Director for Economic and Environmental Policy Ian Satchwell, most Australian citizens aren't clued in to the warm year-round lifestyle and important jobs on offer, adding the territory's vibrant community is ready and willing to welcome all newcomers.
The region, he said, is incredibly beautiful, but needs new skills to make the most of its potential. It's hoped some 2,600 incomers will arrive over the next two years to increase the local population by at least 1.4 per cent per year. Those targeted include career-minder females between 20 and 39 years of age as well as late career workers at between 55 and 65 years, with roles up to and including senior management levels. A range of sectors includes finance, agriculture, aviation, engineering, human resources, construction and human resources. Unfortunately for qualified incoming expat adventurers, the jobs are only open to permanent residents and Australian nationals.