Myanmar loosens up on visa extensions for expat professionals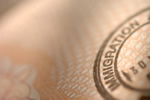 Although Myanmar isn't the first destination which comes to the minds of adventurous expats, its growing popularity as a new kid on the block is now declining as the coronavirus pandemic takes hold.
Many of the expat professionals living and working in Myanmar are tech experts and those experienced in development. Some are salaried, some are volunteers with faith in the country's future and others are setting up the infrastructure this developing country desperately needs. The pandemic is likely to have a worse effect than in other Southeast Asian countries, with expats already packing up and preparing to leave whilst there's still time.
Most are having to depart in a hurry as multinationals are withdrawing their expat staff, and others are leaving due to their embassies or consulates closing their doors to those who need assistance. All this, even although Myanmar hasn't yet announced even one confirmed case of COVID -19. To stay or to go is a tricky decision, especially for those with Burmese families who may not be admissible into the home country. Australia's government was the first to bar entry to non-residents, a statement which caused panic across Yangon's expat community.
Fortunately, Myanmar's government has realised it needs those who're under pressure to leave, and is making it far easier to get visa extensions for those trapped under flight cancellations and travel restrictions. The loosening of visa regulations is expected to continue until further notice and avoids the nightmare of visa expiry. It will also apply to expats who'd planned to temporarily leave to apply for a visa overseas, as they'll now be able to avoid the risk of quarantine. It's also the sensible option for foreign employees worried over being able to get visa renewal flights.
The state is now expanding the list of countries whose nationals will need to stay in 14-day quarantine once they arrive, with arrivals from the UK, the USA, Switzerland, the Scandinavian bloc, Austria and the Netherlands subject to the quarantine rule, and e-visas are now suspended for all until the end of April. One concern is the availability of healthcare given Myanmar's medical facilities, with the UK advising Brit expats to leave and citizens of the USA, Singapore and all European citizens also encouraged to give up and go.