As Asia gets less welcoming, the Philippines is opening up to expats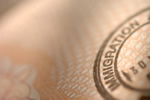 As more and more would-be expats choose the lesser-known Southeast Asian countries rather than the usual European destinations, the Philippines is coming into its own as a destination for digital nomads, entrepreneurs and retirees.
One of the archipelago's major attractions for those to whom learning an Asian language is a nightmare is the fact that English is spoken all across the islands and is the country's official tongue. The Filipino identity comprises more than a hundred ethnic groups, many diverse foreign influences and a fascinating fusion of arts and cultures.
Expats looking for safety and security as well as a genuine welcome will find both across the main islands and the relatively straightforward visa requirements put several other countries in the region to shame.
Settling in is far easier than is usual in Asia and, for retirees escaping from nearby stricter regimes, finding a home is relatively straightforward. Although foreigners aren't allowed to own land, 100 per cent of a property can be owned via a legal title for the building itself plus a 50-year land lease from the owner. For expat retirees, the Special Resident Retiree Visa is the real deal, allowing the purchase of an apartment or a land lease and property. Buying an apartment isn't hard, with a deposit of between 10 and 30 per cent of the full price and the balance paid after transfer of ownership. Property purchase-related taxes and fees are reasonable and are charged on the sale price.
Another major draw for expats is the genuine friendship and support offered by local communities, with strangers welcomed as if they were long-lost relatives. The archipelago's climate is tropical, with summer falling between March and May and the rainy season begins in June and ends in October. Strong typhoons and tropical storms do cause problems but are worse in certain regions, making the selecting of a less than vulnerable area advisory.
The islands are divided into three groups - Luzon in the north, the Visayas in the central area and Mindanao in the south, best avoided due to occasional unrest. Those looking to work can find jobs in Manila, and Cebu and its smaller nearby towns are popular with expat retirees. Taking time to explore is certain to result in the perfect location.