Expats in Cyprus targeted by unlicensed and unregulated IFAs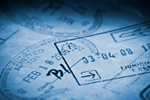 In spite of endless warnings by media and authorities alike, expatriates living in Cyprus are still falling foul of unregistered, unregulated independent financial advisors.
The majority of UK expats living in Cyprus are retirees or owners of small businesses, all of whom may well be looking to invest their pension pots and savings to get a reasonable return for their hard-earned or saved cash. As in the majority of expat retiree havens, they're at risk of losing everything by investing with unregulated, unregistered commission-hungry financial advisors. Barely a month goes by without online reports of similar losses in other favourite expat locations, and governmental offices such as the UK's Financial Conduct Agency (FCA) send out warnings several times a year about the consequences of dealing with rogue IFAs.
A favourite at present is to offer high-risk investments to those who declare themselves as risk-adverse but aren't clued up enough to know the difference. In the past, a good number of expatriates in Cyprus have been caught by smooth-talking unlicensed operators and have lost all or most of their savings as a result. Some so-called advisors claim they are registered with the Cyprus Insurance Company Control Service, but forget to mention the financial products they're pushing are not covered by their licenses. Insurance bonds are one example, sold as investments with no information being giving on the underlying funds contained, nor on their usurious charges and huge penalties for pulling out before the agreed term.
New expat arrivals on the island are ripe for the pickings, especially if they have no previous experience with investing, with unregulated IFAs becoming their 'new best friends' in a very short period of time. Basic and important questions need to be asked of any financial advisor who attempts to sell a product, with the first being a sight of the license, if any. If it's not forthcoming for any reason, walking away is essential.
Other questions include where on the regulator's website are the IFA's company details, what are his professional qualifications and experience, what qualifications does his employer require, is there an active complaints process and where online can you access his company's procedures and policies. Even when all these question have been answered seemingly satisfactorily, further investigation both within the expat community and online is recommended. If you're at all uncertain about any aspect of what's on offer and who's offering it, a polite decline could avert a future disaster.