Tax News - Emigrate UK Page 5
This is the category page for all Tax news here on emigrate.co.uk, where you can view all the Tax emigration news.
Getting real about withdrawing cash from pension savings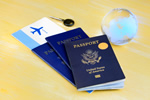 Pension scammers won't be eradicated until all retirement savers get real about their financial options. A recent survey found the most popular reason for pulling cash out of pension savings is investment to generate an income in retirement. Holidays and travel came next, followed by stashing emergency cash in a bank account. Helping...
Landmark High Court ruling lets expats off HMRC taxman hook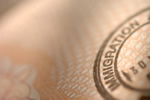 A landmark ruling in the British courts has taken away HMRC's power to chase expats overseas for information used in a tax enquiry. n the past, expats who live permanently overseas have been called on by Her Majesty's Customs and Excise office to release information or documentation related to possible tax evasion or avoidance....
Expat investors head north for buy to let bargains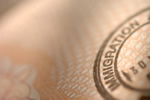 For expats looking to live well from UK buy-to-let properties, research into the best regions for returns is now essential. With increasing house prices, increased stamp duty and the recent crackdown on tax all squeezing landlords' profits, expats wanting to take advantage of the fall in sterling to make a buy-to-let investment need to...
US expats at risk from IRS investigation of bitcoin trades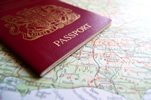 American bitcoin traders both in the home country and overseas are at risk from IRS investigation for failing to declare their bitcoin trades. The US tax authority is looking to close the loophole of tax-free bitcoin trades by both US residents and expats as it considers tax on the trading profits from the virtual currency should go to...
Are QROPS still viable for Britons retiring overseas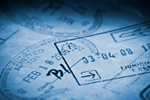 Britain's divorce from the UK is likely to render a QROPS transfer uneconomic for British expats as they may become liable for a transfer tax at a rate of 25 per cent. For British expatriates, QROPS has long been a no-brainer as regards moving private pensions to tax-efficient offshore jurisdictions. The bad news for UK pension savers...
Expats heading to Saudi can trust local banks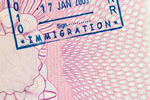 With warnings about fraudulent expat investment schemes, failing banks and online financial scams hitting the news weekly, what are would-be expats to do to safeguard their hard-earned cash? The good news for relocating expats heading to Saudi Arabia is that the kingdom has one of the lowest rates of bank fraud on the planet. The...
How to land a good job in Singapore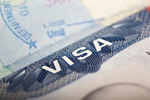 Singapore's reputation as a wealthy, emerging financial hub is now well and truly on the world map, giving expats looking to work in the city state a choice of ways to increase their earnings. Professional expats looking for opportunities to make money and advance their careers could do a lot worse than head straight for Singapore....
Paradise Papers spur EU attack on offshore financial jurisdictions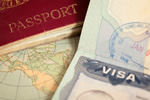 The European Union is preparing to target offshore tax havens which make it easier for the wealthy to legally avoid paying tax. Although EU finance supremo Pierre Moscovici admits tax avoiders who do business with offshore tax havens are not breaking any current laws, he believes tax and banking laws should be changed to disallow the use...
Multiple passports the latest accessory for seriously wealthy expats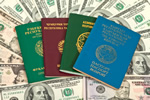 Second, third and even fourth passports are the latest in status symbols for the ultra-rich as well as giving considerable tax advantages and opportunities to hide less than pristine currency. The need for a second passport isn't just related to obtaining ease of travel around an increasingly xenophobic world as it's also linked to...
FCA survey shows many pension savers don?t understand the product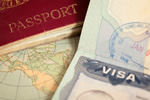 According to a Financial Conduct Agency survey, 25 per cent of retirement savers who've accessed their defined contribution pensions have no idea how they did it. The FCA's research was carried out with 13,000 respondents, with the intent of examining public attitudes towards the financial service sector. The survey concentrated on...