Tax News - Emigrate UK Page 5
This is the category page for all Tax news here on emigrate.co.uk, where you can view all the Tax emigration news.
How to land a good job in Singapore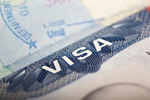 Singapore's reputation as a wealthy, emerging financial hub is now well and truly on the world map, giving expats looking to work in the city state a choice of ways to increase their earnings. Professional expats looking for opportunities to make money and advance their careers could do a lot worse than head straight for Singapore....
Paradise Papers spur EU attack on offshore financial jurisdictions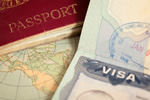 The European Union is preparing to target offshore tax havens which make it easier for the wealthy to legally avoid paying tax. Although EU finance supremo Pierre Moscovici admits tax avoiders who do business with offshore tax havens are not breaking any current laws, he believes tax and banking laws should be changed to disallow the use...
Multiple passports the latest accessory for seriously wealthy expats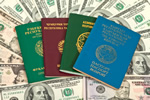 Second, third and even fourth passports are the latest in status symbols for the ultra-rich as well as giving considerable tax advantages and opportunities to hide less than pristine currency. The need for a second passport isn't just related to obtaining ease of travel around an increasingly xenophobic world as it's also linked to...
FCA survey shows many pension savers don?t understand the product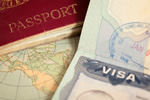 According to a Financial Conduct Agency survey, 25 per cent of retirement savers who've accessed their defined contribution pensions have no idea how they did it. The FCA's research was carried out with 13,000 respondents, with the intent of examining public attitudes towards the financial service sector. The survey concentrated on...
Rerun of dementia tax could cause post Brexit problems for expats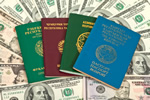 A throwaway comment by a UK government minister about raiding property to pay long-term care bills could prove problematic for UK expats. The hated, and at present discontinued, so-called 'dementia tax' which forced the sale of property owned by Britons in care homes could soon be re-established. The government's Care Minister...
Oz tax reforms to affect Australian and international expats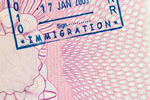 The latest changes in Australia's housing affordability laws are likely to have an effect on property sales tax liabilities for Australian citizens and associated property taxes for expats living and working in the country as well as property investors. Firstly, Aussie citizens living overseas may lose their Capital Gains Tax exemption...
Tips on expat tax liabilities in Spain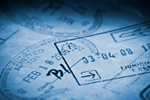 Moving to Spain can give serious tax-efficient opportunities, as long as you're clued in. Spain's obvious attractions are there for all to see, and are a big part of the decision to relocate either as an entrepreneur or for an existing position within a Spanish company. However, tax structures in the country can be confusing and the...
Wage structures for expats in Singapore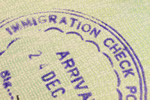 One of the most important questions when considering a move to Singapore is 'how much will I earn'. The majority of expat professionals contemplating a new job consider the salary offered before any other aspects of the country and city. Wages compared with living costs are priorities, especially if the move includes dependents....
Millions to renounce UK residence if labour win election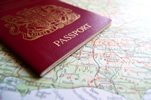 In excess of seven million UK expats potentially could renounce their British residence if the Labour Party is victorious in May's general election, claimed an international advisory. Nigel Green, the chief executive of De Vere Group, said should Labour win next month then many expats will require advice on whether changing their...
Destinations for US expats avoiding FATCA are shrinking fast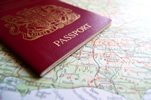 Would-be US migrants looking for a haven well out of the reach of the dreaded FATCA and the Internal Revenue Service are finding their options decreasing by the month. So many nations are panting to be included in the scheme, mostly to avoid a US withholding tax on their financial transactions taking place in the USA, that the US Treasury...