Tax News - Emigrate UK Page 3
This is the category page for all Tax news here on emigrate.co.uk, where you can view all the Tax emigration news.
British taxman mulls hit on expat landlords and investors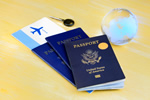 Expat landlords and investors in the firing line again as British lawmakers look to raise more tax. Taxpayers in the UK as well as British expat investors in UK property are paying more income tax now than in any period during the last 10 years, but the government still needs to rake in more money. According to tax experts, the Treasury...
DeVere USA CEO and managers found guilty of defrauding Brit expat investors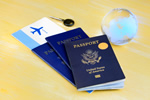 DeVereUSA, a New-York based subsidiary of the international financial advice giant, have been found guilty of defrauding hundreds of British expats in the USA to the tune of around $8 million dollars. During a court case brought by the USA's Securities and Exchange Commission it was disclosed that the local CEO and two of his former...
Figures show inadequate UK state pension for what it is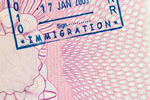 If you're planning on retirement in a cheaper, warmer country, be careful not to choose one in which your UK state pension is frozen. Shocking new calculations about the average British worker's wages and their relationship to the UK state pension amount may affect the choice of retirement havens for those needing to save money for...
Expat petition against new Dutch tax break laws reaches twenty thousand signatures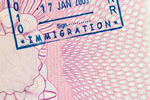 An online petition by angry expat professionals against the retroactive nature of the new Dutch 30 percent tax break law has now gained almost 20,000 signatures. Furious expat professionals in the Netherlands have now started two new Facebook groups and launched a fund-raising campaign aimed at fighting the Dutch government's decision...
Time limit for Netherlands expat tax break cut from 2019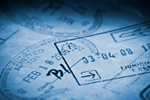 The time period for expats in the Netherlands who qualify for a 30 per cent tax break is to be cut from eight years to five, starting in January next year. The slashing of the time period will affect all expats working in the Netherlands, not just those who are planning to take up a job in the near future or who are being reassigned by...
Netherlands buy to let mortgages make apartments a good expat investment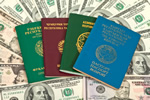 Expats in the Netherlands wanting to enter the buy-to-let market via a mortgage are making a good investment decision. The continuing popularity of the Netherlands as a tourism and expat destination as well as its position as a haven for British companies fleeing Brexit means property investment is a good deal at the present moment. For...
An expats guide to transporting antiques and valuables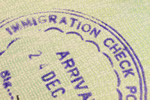 Whether you're expatriating for work reasons, retirement or just needing a change of scenery, if you've collections or valuable antiques you'll need to take special care of them. Moving overseas along with your household goods is a stressful experience, becoming more so if you've valuables, art or a much-loved collection to...
Advice on setting up an expat business in Spain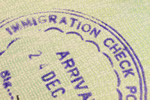 As more Britons decide to change and improve their lives by emigrating, a good number will be planning on starting their own businesses in their chosen country. Spain is an all-time favourite for British expats, especially with retirees, but also with those who've always dreamed about working for themselves. Nowadays, the number of...
Brexit may pose threat to expats QROPS transfers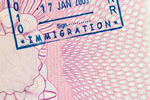 In spite of the recent agreement giving both EU and UK expats the right to remain provided they enter not later than the end of the transition period, Brexit could still cause chaos for those wishing to transfer their pensions to a QROPS. With an ever increasing number of Britons attempting to get ahead of the game by leaving the UK...
Italy looking to attract the wealthy but none are arriving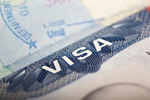 The latest country looking to attract wealthy expats is Italy, but no-one wants to know! Last year, Italy hit on a great idea to attract millionaires and possibly billionaires to its charms, simply by offering a flat tax rate of 100,000 euros annually, no matter how much tax would have been due in the real world. Sadly, the scheme fell...