Tax News - Emigrate UK Page 2
This is the category page for all Tax news here on emigrate.co.uk, where you can view all the Tax emigration news.
Expat professionals lose fight against Dutch tax break law change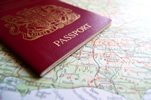 To the dismay of expat professionals in the Netherlands as well as those thinking of working there, the hated 30-per cent ruling legislation has passed into law. In spite of brave attempts by the campaign group United Expats of the Netherlands, The extremely popular tax break which attracted huge numbers of highly-skilled professionals to...
Vietnamese investors and expat workers protest over new tax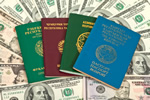 Companies employing expat workers in Vietnam to be hit with mandatory social insurance payments. Once the new rules come into force, Vietnam's labour costs will soar to the highest of any other country in the region, possibly damaging its growing reputation as an Asian tiger. Beginning in 2022, businesses will be forced to pay an...
Expat tax breaks across the world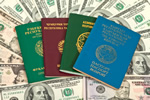 International expats are fully aware there are only two unavoidable disasters in life – death and taxes. Whilst it's impossible to avoid death when it's your turn to go, it's entirely possible to avoid losing massive chunks of your salary to the local taxman, especially if you're an American citizen who's already paying...
Dissention still brewing over Netherlands 30 per cent tax break ruling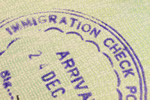 After a final announcement about the controversial 30 per cent tax relief rule for expats, dissension is still brewing as those affected consider their financial options. Protestors have won at least a single victory, in that there is now a transitional law affecting those whose cut-off point would have been in 2019 0r 2020. It's still...
Self employed expats face UK government tax and NI crackdown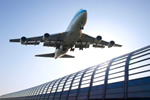 British expats whose companies are UK-registered and who work overseas are about to be targeted by UK tax officials. Chancellor Phillip Hammond has ordered the Treasury to drat new laws governing British expats working for their own private, UK-registered companies. The move is aimed at clamping down on alleged tax avoidance by Britons...
Expats in the Netherlands enraged by lack of action on tax break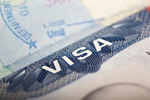 Expats working in the Netherlands are now committed to legal action after the government finally reneged on its 30 per cent tax break for incomers. Expatriates across the country are referring to the day of judgement as Black Tuesday, venting their anger and feelings of exploitation and betrayal as they continue to raise funds for a...
Expats in Netherlands fight on over 30 per cent ruling transition period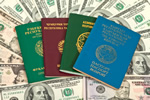 Expat professionals are still fighting the government's shock change of mind on the popular 30 per cent expat tax break. Expats who chose the Netherlands to start new businesses or take on jobs overseas due to its government's 30 per cent tax break scheme are still furious over the drastic reduction of the valuable benefit. Timing...
UK expat retirees urged to watch out for pension scammers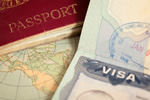 If you're about to retire and emigrate, you should be on your guard against pension transfer scams. Increasing numbers of retirees are deciding to wave the UK goodbye and retire to a warmer, less chaotic destination. One crucial element of the process is deciding whether to transfer your pension to an overseas location via a QROPs,...
British taxman mulls hit on expat landlords and investors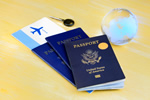 Expat landlords and investors in the firing line again as British lawmakers look to raise more tax. Taxpayers in the UK as well as British expat investors in UK property are paying more income tax now than in any period during the last 10 years, but the government still needs to rake in more money. According to tax experts, the Treasury...
DeVere USA CEO and managers found guilty of defrauding Brit expat investors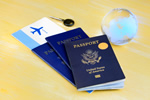 DeVereUSA, a New-York based subsidiary of the international financial advice giant, have been found guilty of defrauding hundreds of British expats in the USA to the tune of around $8 million dollars. During a court case brought by the USA's Securities and Exchange Commission it was disclosed that the local CEO and two of his former...