UAE expat cost of living falls as compared with last year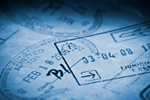 For expat professionals heading to the UAE, it's good news as prices of necessities have fallen since a year ago.
Although the Gulf States in general are favourites for high salaries, boosts to careers and a unique if somewhat insecure lifestyle, they've also been known as some of the most expensive cities anywhere in the world. However, the good news for potential expat arrivals is that, in all sectors, the cost of living in UAE cities is now cheaper than at the beginning of 2019.
Late last year, it seems, deflation was the name of the game, with rentals, dining out and groceries all down in price after the Emirati dirham strengthening during the first half of the year. In one study, four of the emirates, Sharjah Abu Dhabi, Dubai and Ajman's cost of living rankings fell from an uncomfortably high place to a more reasonable level for those actually living in these exotic lands.
Hub of the entire emirates for commerce, logistics and trade, the glittering city of Dubai took the crown as the most expensive in the region but saw its cost of living ranking fall from 114 to 152, with Abu Dhabi following suit from A50 to 186. Sharjah's ranking also fell by a respectable 36 points to 186, whilst Adman fell to 243 from 201. Of course, it's great news for expats living and working in all these cities, as they get to keep far more of their disposable incomes or even spend far more.
It's serious good news for expat incomers, as house rentals shrinking and new supply coming in mean there's far more choice as well as the chance to upgrade to a previously unaffordable location or larger property. There's also the chance to save more, especially important if retirement isn't that far in the future. Given that rentals and utility charges eat away between 20 and 30 per cent of most expats' household incomes, it's not all good news as school fees are on the increase as is VAT at a marginal amount. Even so, taking care of the pennies is likely to be a less stressful task than over the past year.