Canada a solid contender for expat professionals and retirees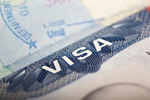 As the UK and USA plunge to the bottom of the lists of best countries for expats, Canada emerges as a good, solid all-rounder.
The latest Expat Insider survey came as a huge shock for expats considering the US and USA, but Canada's 16th place in the ratings gives a solid alternative. If Bahrain, which topped this year's list, isn't possible and the rest of the Gulf States are now unsuitable, Canada's scores in the most important categories are worth consideration, especially by expats with families.
Expat professionals unwilling to leave spouses and children behind will be happy to note Canada's quality of life came in at 13th out of the total of 65 countries surveyed. The equally important health and wellbeing sector ranked 13th as well and, not unexpectedly, Canada scored high in seventh place for safety and security.
Family wellbeing is a major consideration when taking an overseas assignment, with the country's rating at 14th giving yet another reason to consider emigrating. For expats with younger children's wellbeing in mind, childcare in Canada is easily and affordably accessed, scoring a rating of 21, as did availability of education.
The quality of the country's educational facilities did even better, coming in at 13th out of 65. All told, the family life rating at 23rd place is well-deserved, and should reassure would-be expats that their families won't suffer because of career changes.
As regards the expat breadwinner, survey respondents placed satisfaction with jobs and careers at 22nd, and the working abroad category came in at 16th. Glowing reports about Canadians' friendship and welcome to expats gained a rating of 14, and the use of English as a native language resulted in 19th position in the survey's list.
Most importantly, a majority of those who took part in the survey praised the welcome given to them by locals as well as by new business colleagues. Other advantages of a move to Canada include the huge land's stunning beauty and the wide choice of outdoor activities.
Many of those who'd planned to stay temporarily are now looking for permanent relocation. The only downside, it seems, is Canada's freezing winter weather, with a third of respondents wishing it was warmer.