Canadian immigration authority introduces International Experience Class visa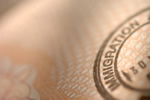 Two previous visa categories aimed at young people, the International Youth Programme and the International Exchange Programme, have been merged into the new International Experience Class (IEC).
The new programme allows young people to visit Canada and support themselves by working whilst they get to grips with the country. The scheme is a variant of what was formerly known as the Working Holiday Visa programme.
Young people looking to apply will first need to be a citizen of a country with which Canada holds a youth mobility bilateral agreement. A number of the agreements stipulate the applicant must be a resident in their home country when applying; other countries require applications to be submitted to a Canadian visa office in the young person's present country of residence.
Most IEC programmes are structured to allow eventual permanent residence should young persons like what they see. Most give 12-month work permits allowing work experience to be gained and used as a gateway to permanent residence under the IEC.
On IEC programmes granting less than 12-month work permits, there is still time for applicants to network with Canadian employers likely to offer permanent jobs.Under these circumstances, applicants should remember that, to qualify for permanent residency, at least 12 months' full-time employment must have been racked up.
IECs grant freedom to young visitors to make up their own minds as to whether a life outside their country of origin will suit in the long term. An advantage is that the business environment allows an overview of real-time life in the country unavailable to visitors who just travel around for a period of time.