Australia News - Emigrate UK Page 13
This is the category page for all Australia news here on emigrate.co.uk, where you can view all the Australia emigration news.
Massive fall in Ireland to Australia working holiday visas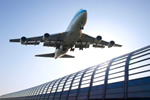 Recently published figures for 2012 show a huge fall in the number of Irish citizens applying for Australian working holiday one-year visas. The report, issued by the Australian Immigration and Citizenship Department, shows a fall of over 28 per cent in the number of Irish people seeking experience of life in Australia via the previously...
Victim of OZ immigration review fights for migrants rights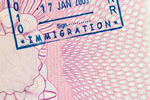 A New Zealand man who arrived in OZ with his parents 30 years ago but was stripped of his rights by new immigration laws in 2001 is fighting for the rights of other Kiwi migrants in similar situations. David Faulkner was six year old when he arrived in Australia, and was educated there, married an Australian wife and worked for Australian...
Australia reverses immigration ban on autistic daughter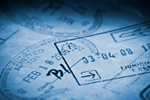 After being refused visas last year for the family, including their severely autistic daughter, Adrian Scott and his wife Julie mounted a vigorous campaign to force the immigration authorities to change their minds. In 2011, Australian immigration officials denied visas to 13-year old autism victim Niamh Scott, her brother and her...
Student visa options for Santa?s elves up for renewal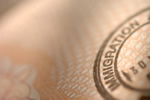 Although Santa himself is thoroughly familiar with the process for the visitor's visa necessary for his all-night run across Australia, trainee elves on Oz student visas may need to check their options. The subclass 456 short-stay business visa applicable to non-ongoing, specialised work is suitable for Mr Claus's requirements,...
British emigrants reverse traditional Aussie migration route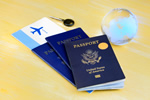 The rising number of Britons heading for a new life in Australia is reversing the 'Push' which began in the 1960s with numerous Oz intellectuals, artists and performers fleeing from the country's perceived conservatism. Famous names such as Germaine Greer, John Olsen and Clive James were the first to escape to London during the...
Ireland offers contracts to graduate nurses to stem migration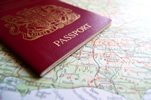 Ireland's Health Service Executive (HSE) is to offer 1,000 graduate nurses a two-year contract at a starting salary of €22,000 in a desperate bid to slow the trend towards migration. Australia and other migration destination countries are attracting large numbers of health professionals at salaries of up to €40,000. Ireland's...
Hundreds of Irish junior doctors threaten to emigrate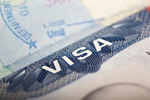 Irish Health Minister James Reilly has received a unique form of protest from more than 800 junior doctors in the form of symbolic boarding cards. It's a novel way of warning the government that unless action is taken on salary cuts for newly-appointed consultants and other grievances there will be mass migration, but it seems the...
UK government under pressure over expat pensions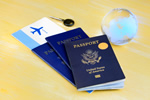 The UK government is coming under increased pressure to update its present policy of freezing state retirement pensions for expats who live in 120 world countries. With the exception of European Union countries and the US, popular retirement destinations including Australia, Canada, New Zealand and Thailand have one major disadvantage –...
Australia eases visa rules for skilled migrants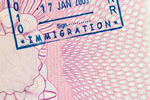 In a welcome reversal, the Australian government has relaxed long-stay requirement for skilled workers from overseas. Medical professionals, engineers, teachers, scientists and accountants working in the country are now able to stay indefinitely. New South Wales immigration officials recently gave out the good news that the skilled...
Oz tourist industry attacks working holiday visa price hike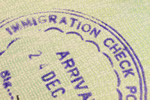 Australian tourist chiefs are fighting plans by the government to increase the price of its working holiday visa by as much as 30 per cent. The working holiday visa programme has proved very popular over the years with gap-year students and backpackers looking to fund their travels by working for up to the 12-month limit of the visa. The...