Massive fall in Ireland to Australia working holiday visas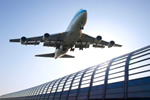 Recently published figures for 2012 show a huge fall in the number of Irish citizens applying for Australian working holiday one-year visas.
The report, issued by the Australian Immigration and Citizenship Department, shows a fall of over 28 per cent in the number of Irish people seeking experience of life in Australia via the previously popular working holiday visa. However, figures on those who arrived previously showed an increase in numbers applying for a second year's visa rose by 33 per cent.
Over 150,000 Irish working holiday visa holders were recorded as being in Oz on December 31st, 2012, making the country the fifth most popular in the world for working holidays behind Germany, Taiwan, South Korea and the UK. In addition, the number of employer-sponsored visa applications granted to Irish migrants in 2012 rose by over 18 per cent.
Western Australia was the most popular destination for migrants from Ireland, with 1,410 entering with jobs arranged, and New South Wales came a close second with 1,010 Irish immigrants. Victoria and Queensland accounted for another thousand in total, and Tasmania, the Australian Capital territory and South Australia also received new migrant workers.
Australia, unlike Canada, offers Irish migrants unlimited skilled worker and working holiday visas, dependent on certain criteria. For a skilled worker visa to be issued, the applicant must have a job offer in hand and an in-demand skill, and working holiday visa applicants must be between 18 and 30 years of age.