Australia News - Emigrate UK Page 10
This is the category page for all Australia news here on emigrate.co.uk, where you can view all the Australia emigration news.
Irish diaspora heats up as 40,000 head for Australia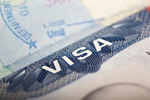 A huge wave of migration from Ireland is reminding the country of its tens of thousands who headed for Australia during the great famine in the mid 19th century. According to Australia's Department of Immigration and Citizenship, over 40,000 Irish citizens opted for Australia between 22011 and 2012, with around 5,000 deciding to settle...
Brazil, Canada and Australia best for positivity on immigration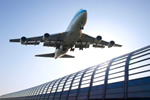 A new poll of nationals in favourite migrant destinations has revealed that Australia, Brazil and Canada have the most welcoming citizens. The UK/Irish research company Ipsos was responsible for the survey, which found that Brazil was the most welcoming country of all, with 47 per cent of respondents saying they had a positive attitude...
Australian visa outsourcing sparks personal data security concerns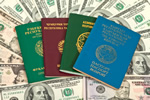 The recent decision by Australia's immigration department to appoint a single processing partner for migrant visa applications is causing concerns over the security of personal data. VFS Global was appointed to the job without the normal press releases associated with policy decisions by the immigration authority. Some regard as dubious...
Australian opposition leader urges more English testing for citizenship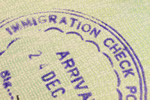 The leader of the Australian opposition party had urged the introduction of a series of English proficiency tests for migrants applying for citizenship. Scott Morrison gave his opinion as part of a speech on 'Reasons to be optimistic over Australia's immigration future'. His stance is that the country is best served by forcing...
Which expat haven gives the most happiness and contentment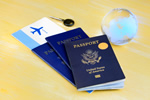 New poll identifies the good, the bad and the decidedly awful expat destinations spread across the world. According to recent surveys, up to 50 per cent of UK residents would head off to fresh fields and pastures new given half a chance, but deciding the best location for a new life can be fraught with dangers. A new poll by Lloyds Bank...
Brit pensioner associations fight to unfreeze British pensions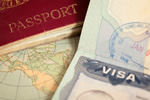 Expat pensioners living in countries where their UK pensions are frozen are fighting for their rights through British State pensioner associations. Grouped under the umbrella of the International Consortium of British Pensioners,(ICBP) associations in Australia, Canada and South Africa are now being joined by smaller groups. The...
Australian citizenship denied to Hollywood star Russell Crowe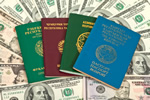 The Academy Award-winning Hollywood star Russell Crowe, once chosen by Australia Post as a local legend, has been rejected as an Australian citizen due to a loophole in immigration law. New Zealand–born Crowe, famous for his role in Gladiator, fell foul of Australia's changes in the citizenship law as it relates to New Zealand...
Australian skills shortage programme lists almost 750 occupations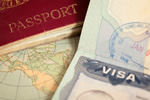 As controversy continues over Australia's 457 visa programme, the size of the list at almost 750 different occupations is being criticised by workplace experts. The occupations listed include grape grower, caravan park manager, potter and singer, all occupations which, according to labour market experts, could easily be filled by local...
Hike in Australian visa charges will hit families and students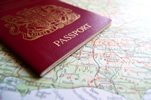 A report released 17 June by Australia's Migrant Institute said that the increases to charges for visa application coming into force on 1 July are likely to be a major disincentive for family, student and even individual migrants. The price restructuring will bring Australia's charges in line with those set by the Canadian, British...
Immigration helps drive Australian population explosion to new heights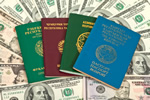 A recently-issued government report states that Australia's population growth in 2012 has returned to the excessive increases seen in 2009, and attributes migration from overseas as the main reason. The report by the Australian Bureau of Statistics (ABS) estimates a growth of 1.8 per cent, the level supported by previous prime minister...