Australia News - Emigrate UK Page 14
This is the category page for all Australia news here on emigrate.co.uk, where you can view all the Australia emigration news.
Rich Chinese migrants offered slice of Oz good life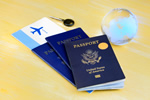 A new investment fund offered by a Goldman Sachs affiliate is aimed at rich Chinese wishing to shift to Australia, aided by the introduction of a Significant Investor Visa guaranteeing residency. China's economic downturn and political uncertainty under new leadership has seen residency applications from Chinese migrants surge over the...
British middle class brain drain as professionals head abroad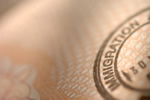 A recent report has warned that the UK is losing middle class professionals to the lure of overseas jobs and better work/life balances. Research undertaken for the Home Office has revealed that almost 50 per cent of migrants are professionals, with the size of the exodus possibly threatening Britain's supply of highly-skilled staff. A...
Middle class Brits want out for better quality of life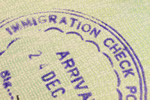 A recent survey has revealed that a majority of British middle-class families want to emigrate in order to have a better quality of life. The study, conducted by researchers at the University of Huddersfield, found that almost two in every three British families were desperate to emigrate overseas due to unpleasant locals, the UK's poor...
Australia loosens immigration rules for disabled migrants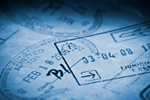 Australia has announced that its immigration authority will adopt a more flexible and fairer approach to would-be migrants with disabilities. According to the country's Immigration and Citizenship Minister, Chris Bowen, the assessment process will now take into account all disabled applicants' circumstances, including their general...
Asia is the new hub for expat advancement and wealth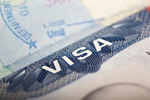 Findings from HSBC Bank's annual expat survey indicate that Asia is becoming the favourite destination for company expat workers hoping to grow their careers and their financial status. The survey also showed that nowadays Europe is considered mainly as a retirement haven in the sun, with France and Spain popular choices but India and...
Record number of asylum seekers come to Australia by sea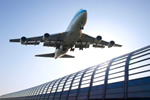 This weekend saw three more vessels intercepted by the authorities as a record number of refugees attempt to cross the sea to Australia. On Friday night a boat was intercepted to the east of Christmas Island carrying 188 asylum seekers. On Saturday two more vessels were intercepted, one carrying 104 passengers off the coast of Easter...
Australia grants Mike Tyson visa after New Zealand rejection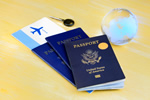 The long-running will-they won't-they saga of Mike Tyson's Australian entertainment visa has ended in victory for the reformed rapist. The former world heavyweight boxer booked to tell the inspirational story of his life change after his conviction and sentencing for rape in 1992 will now be allowed to enter the country and star in the...
Immigrants in Australia show more interest in citizenship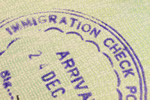 A report from the Australian immigration departments shows that immigrants from vulnerable backgrounds are increasingly enthusiastic about obtainingcitizenship. The recently released Australia Citizenship Test Snapshot has shown an increase in participation and in pass rates for the test, according to Australian Immigration and...
Canada jobs expo tempts young Irish graduates to new life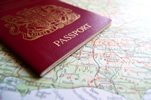 The previously successful Canada jobs fair known as the Working Abroad Expo is in town again, attracting the brightest and best with jobs in Canada, Australia and New Zealand. Now showing at the RDS in Dublin, the exposition has already attracted thousands of jobless Irish youth determined to change their lives by migration to a new land....
Scared couple emigrate to Australia after robbery shooting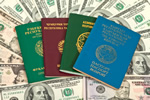 A couple who were arrested and held in police custody after the husband shot at intruders during a burglary at their cottage have now left the UK to start a new life in Australia. Tracy and Andy Ferrie were arrested a month ago and claim they have been in a living hell ever since. Two men have now been handed four year prison sentences for...