Australia News - Emigrate UK Page 16
This is the category page for all Australia news here on emigrate.co.uk, where you can view all the Australia emigration news.
Rights of overseas workers defended by Australian DIAC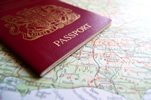 In a move to end the exploitation of foreign workers in Australia, the Department of Immigration and Citizenship has said that temporary sponsored workers must be given the same terms and conditions of other Australian workers. The department added that it would not accept excuses for underpaying workers from abroad or any other forms of...
India provides highest share of migrants entering Australia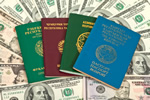 For the year ending in June 2012, more permanent migrants to Australia came from India than from any other country. The next highest intake came from China. A shortage of skilled workers in Australia has meant that the government is looking to fill vacancies from overseas. Many of the positions are in the country's booming mining industry....
Staff shortage at ASIO to check refugees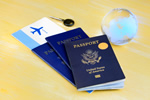 According to a recent audit, the Australian Security Intelligence Organisation, a spy agency that checks asylum seekers for possible security threats, has been battling against rudimentary computer systems, the sudden hike in boat arrivals, and 30% less staff than necessary. The inspection into the ASIO came after criticism of the delays...
Aussie political party wants no more Kiwis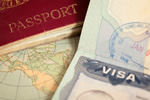 As Australia's population keeps growing, a local political party is demanding a stop to the unlimited immigration of New Zealanders. The newly-formed Stable Population Party has argued that the pact allowing Kiwis free flow into Australia must be abolished. Clifford Hayes, the party's Victoria Senate candidate says it is still possible...
Oz immigration eases skilled workers points pass mark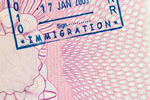 Those thinking about relocating Down Under will be happy to know that Australian's Department of Immigration has lowered the "pass mark" for Britons seeking visas to migrate, from the 60 point mark down to 65, in order to lure more skilled workers to the economy. In recent years, moving to Australia has been a notoriously...
Scottish emigrant wins Australian award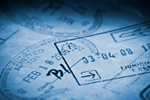 Professor Ian Frazer, a Glasgow-born academic, is one of eight to be named Companion of the Order of Australia – the country's most prestigious award – for his pioneering research which helped develop the Human Papilloma Virus vaccine against cervical cancer. Professor Frazer, who was also named 2006 Australian of the Year, attended...
Emigrating To Australia News: Disillusioned New Zealanders Seek Jobs In Australia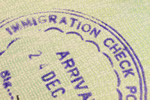 Thousands of Kiwis, among them several disillusioned migrants, are flocking to Australia in search of new jobs and better lives. Last weekend, around 6000 people attended the Oz Jobs Expo, held in Auckland, where Australian firms were headhunting New Zealander expertise and experience. Judging by the long lines for the $15 per ticket...
Australian immigration news: India now top source, beating UK and China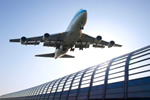 According to Australian immigration and citizenship minister, Chris Bowen, this year has seen India become the top source country with the largest number of immigrants to Australia. When visiting recently, Mr Bowen told The Times Of India: "The strongest link between Australia and India is people to people through immigration. India...
US Australia visa agreement fails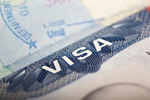 As reported by Nine MSN, it was once hailed as a terrific deal for Australians to find employment in the United States. However, less than 25% of the 10,500 E-3 visas offered exclusively to Australians every year are being used. The visa was launched under the Australia-United States Free Trade Agreement in 2005, as the Howard Government...
Aussie Customs intercepts boat with 55 asylum seekers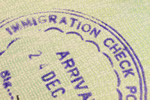 As reported by the Australian, a boat full of asylum-seekers was intercepted yesterday by customs near the Australian mainland, one week after 10 Chinese citizens arrived to Darwin by boat. Jason Clare, Australia's Home Affairs Minister, has confirmed the interception of a boat southwest of Browse Island which was carrying 55 asylum-seekers...