Australia News - Emigrate UK Page 12
This is the category page for all Australia news here on emigrate.co.uk, where you can view all the Australia emigration news.
Australia plans to admit 190000 immigrants in 2013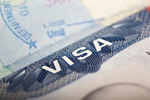 Australia's Federal Budget, announced last Monday, saw no change in expected immigration numbers at 190,000 for the year 2013/2014, the same number as in the previous year. Prospective skilled migrants will welcome the news, as the rumours that the category would be cut down have proved unfounded. In recent months, negative comments...
Australian government to invest AU$ millions in promoting multiculturalism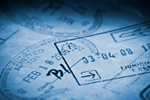 New measures to support multiculturalism in Australia's diverse communities are set to cost the government a total of AU$15 million in grants to local immigrant neighbourhoods. The scheme was announced by the Minister of Multicultural Affairs, Kate Lundy, and is aimed at embracing the benefits of multiculturalism as well as maintaining...
Changes to Oz visa 485 allows advanced graduates longer stays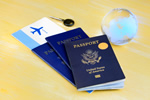 An announcement by Australia's Immigration and Citizenship Department will be good news for advanced degree holders wishing to extend their stay in the country. The original Post-Study Visa 485, introduced seven years ago, allowed foreigners studying at Australian universities to stay in the country for 18 months after they graduated....
Australia and US issue warning over visa admin scams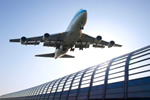 The American and Australian immigration authorities are warning expats looking for professional help and advice on visa requirements and applications to beware of crooks posing as immigration officials. Australia's Department of Immigration and Citizenship is citing reports that phone scammers are targeting the country's international...
Half of Britons prefer emigration but cost holds them back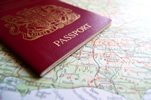 A recent survey indicates that almost 50 per cent of UK citizens would love the chance to emigrate, but finance, family and the hassle involved is holding them back. Not surprisingly, after the worst winter since 1962 piled on the misery of cuts in services and rises in utility bills, most of the 49 per cent of respondents who were keen to...
Australia cancels nine visa types and introduces four business visas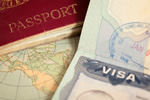 Australia's Department of Immigration and Citizenship has introduced five new visa categories to replace the nine which were closed earlier this year. The first of the five new visa categories applies to those arriving in the country for medical treatment and is unlikely to be of any use to migrants unless they have chronic conditions...
Freezing Britain motivates thousands of applications for 6 Oz dream jobs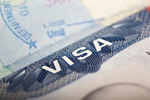 No less than 70,000 UK young people stuck in the worst freeze since 1962 have applied for six dream jobs based in Australia. The jobs include wildlife caretaker, park ranger, lifestyle photographer and a 'chief funster', whose position will include reviewing events and festivals in Sydney. The successful applicants will be given a...
Australia and New Zealand offer hundreds of jobs for skilled electricians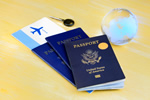 The construction industry in Australia and New Zealand is desperately searching for qualified and experienced electricians, according to a Chester-based migration company. Its director Paul Arthur, points out that not only are there more jobs on offer, but salaries are higher, the weather is great and the lifestyle is much more enjoyable....
Aussie row over 457 work visa abuse hots up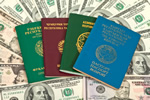 New Australian immigration supremo Brendan O'Connor's announcement that temporary work visa 457 was open to widespread abuse has ignited parliamentary confrontations. Accusations that the 457 visa is being used by Australian companies to employ overseas workers in jobs suitable for Aussie nationals involved claims that jobs were...
NZ expat Mum facing deportation without her children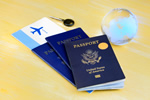 A Nicaraguan mother legally married to a New Zealand citizen and with three children is leaving New Zealand alone in order to avoid deportation and prohibition from re-entering the country. Sisi Cifuentes is planning to fly to the USA where she has legal residency, leaving her children behind with her husband, from whom she separated 18...