British emigrants reverse traditional Aussie migration route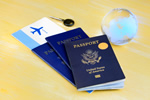 The rising number of Britons heading for a new life in Australia is reversing the 'Push' which began in the 1960s with numerous Oz intellectuals, artists and performers fleeing from the country's perceived conservatism.
Famous names such as Germaine Greer, John Olsen and Clive James were the first to escape to London during the Swinging 60's, and most never returned to their home country. Until the 2008 financial crisis struck, the Australian 'working holiday' of at least two years saw plane-loads of the young and bright disgorging at Heathrow and heading for the City or England's universities.
Nowadays, the planes are loading the brightest and best young Brits at Heathrow and disgorging them in Sydney to take on jobs they couldn't get at home. Research carried out by the Home Office suggests the queues to leave for better career prospects and a new Aussie lifestyle are getting longer, so much so that the 'Push' is now starting to move in the opposite direction.
Recently, the Australian Government has relaxed immigration rules for potential migrants on their newly-expanded skills shortage lists, with representatives scouring jobs fairs in the UK and Ireland for new talent. In a recent survey, no less than 72 per cent of emigrants in 2011 gave job opportunities are their main reason for leaving.
The Home Office is now admitting concerns over a skills shortage in the UK as a result. Australia has consistently been a strong favourite with British migrants, due to its overall good weather and remnants of 'Britishness' making adjustment to a new environment far less stressful.