New UAE website aims at cultural guidance for expats and immigrants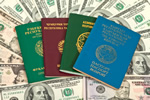 For Westerners taking up jobs in the United Arab Emirates, one of the most difficult issues is an understanding of Islamic culture and acceptable social behaviour.
In an attempt to ease the transition period, an Emirati professional has launched a website giving explanations and clear instructions on how to avoid cultural gaffes in the Muslim emirates. The website, inspired by his daughter's questions when she saw a Western couple kissing in public, aims to inform about the UAE's traditional cultural norms.
Mohammad al Qubaisi, an Abu Dhabi manager, approached the couple and was disturbed to find that they knew nothing about how to avoid giving offence in Arab countries by understanding the norms of correct behaviour. The kissing couple told him they had read nothing online about showing affection in public, although they had researched the country on the web before their arrival.
Al Qubaisi's website, entitled 'Before you go to the UAE', outlines a range of do's and don'ts as regards acceptable social behavior, taking in a wide range of subjects from what to wear in a mall to rules governing the touching of the Quran, the Muslim bible. Interestingly, whilst researching for his website online, al Qubaisi found a number of sites offering non-credible and even totally wrong information.
As a result, most of his research material was obtained from Emiratis themselves and from authoritative books in the local language found in libraries. Acceptable social behaviour has been an issue with al Quvaisi since a pamphlet which he wrote and distributed to airline offices and embassies was largely ignored.