Backpacker working holiday visas make problems for Oz school leavers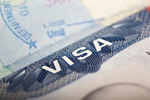 Australia's working holiday visas have soared in popularity since the financial crash, with the high numbers granted to backpackers now causing job shortages for school-leavers.
Data released by Australia's immigration department has revealed a 30 pre cent increase in the number of working holiday visas given out since 2008. During 2012/2013, Immigration issued a total of 249,231 to foreigners arriving in the country to pick up on short-term jobs, with the figure standing at an all-time high.
According to immigration records, France accounts for the highest numbers of backpackers at 52 per cent of the total, with Germany following with 29 per cent and the UK at 15 per cent. The number of Chinese, Italian and Taiwanese temporary visitors granted working holiday visas rose by 75 per cent in 2012/2013.
Regionally-based employers in the tourism and farming sectors claim the visas are essential for their businesses, with picking fruit, waiting on tables, working in bars and cleaning hotels a selection of the temporary jobs on offer. However, a university study has found that incomers between 18 and 30 years of age are taking on entry-level jobs suitable for local school-leavers.
The study states that there is one backpacker for every school-leaver applying for a job in construction, retailing and the hospitality sector, with backpackers preferred by employers as their wages are lower. Incomers to Australia from 29 world countries can work for one year, taking two six-month jobs during that time, and in remote areas leave to work can be extended for a further year.