Immigration webcast aims to tempt Brit builders to Christchurch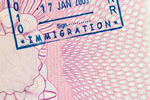 British civil engineers and construction workers are the focus of a special online webcast aimed at encouraging them to be part of the Christchurch rebuild.
New Zealand's South Island city was devastated by the February 2011 earthquake, and is just now beginning a massive rebuild. The innovative online show is promised to be a cross between a panel-based TV programme and jobs expo, and will be aired live from New Zealand next Sunday, 25 August, at 19:00 BST.
A press release has revealed that the show will include a question and answer section involving leading employers in the rebuilding of infrastructure, water networks and roads. Broad-based questions from users will include specific enquiries relating to the rebuild as well as general questions on visas and living in the city.
Major Christchurch employers will post a combined list of available jobs, and those interested will be able to register on www.newzealandnow.gov.nz/jobs live. Duncan Gibb from the Stronger Christchurch Infrastructure Rebuild Scheme told the media that now is the best time ever for construction workers and engineers to consider moving to New Zealand.
He added that the disaster had resulted in unprecedented opportunities for career progression and involvement in a real-life Tale of Two Cities. Skilled UK workers, he said, will be welcomed with open arms to one of the largest, most complex civil engineering projects ever undertaken in the country.
Skill shortages right now include project managers, surveyors, engineers, foremen and drain layers, with the full list available on the New Zealand Immigration website. Helping Christchurch to get back on its feet is expected to tempt many skilled Brits, including those who aren't yet considering making a new life in a new country.