Favourite destinations for Brit expat work and retirement still the same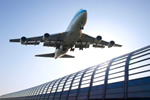 With the whole world to choose from, British expat workers and retirees are still sticking to tried and true favourite destinations.
The expat data tracking figures which made up the list of the 10 most popular expat destination countries were drawn from the government's Department of Work and Pensions and the Institute of Public Policy Research. Widely quoted but discredited statistics issued by the UK Border Agency were not used to calculate the results as they were based on totally inadequate survey numbers.
The figures show total numbers of migrants in each specific country, but also note how many pensioners are included. For example, Australia, Britain's favourite country for relocation, has 1,062,000 UK expats, 251,000 of whom are drawing a UK pension.
The USA is home to 829,000 former UK residents, including 140,000 retirees, and Spain takes third place with 808,000 Brits,104,000 of whom are drawing UK pensions. Canada is in fourth place with a total of 608,000 British migrants, including 157,000 pensioners.
Surprisingly, Ireland beat France, taking fifth place with 126,000 retirees as part of 289,000 UK expats, and out of France's 253,000 UK migrants only 57,000 were drawing the British state pension. New Zealand has 248,000 UK expats, with only 54,000 drawing a pension, and South Africa came in at eighth position with 219,000 Britons including 38,000 retirees.
The two newcomers to the list are Germany, now home to 97,000 Brits including 39,000 retirees, and the United Arab Emirates' 65,000 mostly working expats include only 680 pensioners. Australia retained the top spot which it's held for 20 years.
The Foreign Office admits that keeping track of all British expats is an impossible job, but calculates that 5 million British nationals are living overseas in around 100 countries across the world. Most are domiciled in countries where English is either the first or second language or is widely spoken.