Glamorous Monaco sheds its overpriced image for expats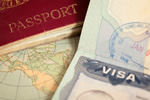 The tiny tax haven of Monaco has long held a reputation as one of the more expensive destinations along the Mediterranean, especially for expats without money to burn.
Its Princess Grace Avenue holds some of the world's most expensive real estate, and the principality is famous as a hub for the movie stars and millionaires who frequent its exclusive restaurants, casino and night haunts. But, and it's a big but, immigrants who do their research are finding that it's possible to buy a home for around the same price as an average property in London.
Part of gaining residency in Monaco involves buying or renting a home, but recent changes have meant that a much smaller sum than previously, deposited in a Monaco bank, gives the necessary certificate of your ability to support yourself. The changes are the result of neighbouring rival tax haven Andorra's lowering of its financial bar to residency.
Different Monaco banks stipulate different amounts, with Societe Generale, one of the largest, requiring just £85,000. Renting is a favourite with expats, with a one-bedroomed apartment in a modern building costing around £2,600 per month and boasting sea views, nearby eateries and useful local shops.
For would-be residents expecting to move on after 5 years or so, the total cost of gaining residency and a rental home for the period is about £150,000, plus the £85,000 bank deposit, returnable when you leave the principality permanently. If you've been lucky with the profit on your UK house sale and wish to stay on a long-term basis, the total cost of buying a similar apartment plus your bank deposit would be around £320,000, the cost of a semi in a reasonable location in London.