Huge EB-5 Project in Vermont Requires more than Half a Billion US Dollars in Foreign Investment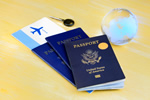 As one of the largest EB-5 projects in the country, a ski resort development project in a remote part of Vermont has proposed a plan which involves nearly $600 million in investment for foreign nationals seeking a green card.
Run by the United States Citizenship and Immigration Services, (USCIS), the EB-5 is a federal program which provides an incentive for foreign investors to inject capital into projects within developing areas of the USA.
Through an investment of minimum $500,000, non-US nationals can take advantage of a pool of EB-5 green cards which are set aside for qualified foreign investors, provided the business expansion creates or preserves 10 or more full time jobs for US workers within the first two years of investment.
Jay Peak ski resort's co-owner, Bill Stenger, announced plans for the ambitious development project on Wednesday 2nd of January and spoke of its value in expanding operations to benefit the local community.
Stenger's plans include new ski lodges, a lakeside marina, a conference centre and a redeveloped city block in the small Vermont town of Newport.
So far, the project has banked around $160 million in funding and has received the pledge of $100 million more in foreign investment. Most investment for the project is being generated through the EB-5 program, and Berger reinforces his former success with EB-5 through Jay Peak – its $250 million renovation funded by foreign investors seeking permanent residency for themselves and immediate family.
Of the 241 EB-5 investment centres located in Targeted Employment Areas in the US, Vermont has been credited as the most successful.