Ecuador simplifies residence visa regulations for expat retirees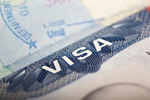 Would-be expat pensioners looking for less visa hassle are likely to welcome Ecuador's easing of residential visa requirements for retirees.
Huge strides have been made in simplifying the paperwork required, and new immigration offices with bilingual staff have been opened in Quito and Guayaquil. A recent surge in pensioners wishing to emigrate to the South American country is credited with spurring the changes.
Three residential visa options are available, with the pensioners' visa requiring a monthly income of $800 (£500), plus a further $100 (£62) per dependent. The investment visa requires the purchase of a bond worth £25,000 (£15,625) from a government-approved financial institution, and the real estate visa involves the purchase of a home with a taxable value of more than $25,000 (£15.652).
Documents include a police report and, if applicable, a marriage certificate, and minors emigrating with their parents will need their birth certificates. All documents must be notarised by a public official in the migrants' home country and translated into Spanish.
Another improvement in the residents' visa process is that it now takes only two months or so, rather than a year or more. The visa application costs $30 (£18.75), with a fee of £320 (£200) for each applicant, and all household possessions can be imported duty-free.
More good news awaits applicants aged over 65, with free medical care, free medicines, half-price movie and sporting events tickets, half-price bus travel, a free landline phone, discounted airfares and even a refund on Ecuador's 12 per cent sales tax. Pensioners also get to queue-jump at the bank, and the country has now had 12 years of political stability, something of a rare event in the region.