EB-5 Investment Regional Centres and Eligibility Requirements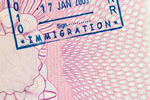 EB-5 Investment Regional Centres must have filed a form to prove they still meet eligibility requirements by the end of December.
Businesses which have been approved as investment vehicles for the EB-5 Investor program must have filed form I-924A – a form which proves that their continual success to meet various requirements – on or before December 29th.
The EB-5 program allows non-US nationals to invest a minimum of $500,000 into an immigration approved enterprise in order to receive a green card for themselves and dependents.
Many of these approved enterprises, or Regional Centres, are located in TEAs (targeted economic areas) and are designated as areas for foreign investment in order to fuel the local economy and create jobs for locals.
One requirement for EB-5 investors to receive permanent residency in the USA is for their Regional Centre investment to create a minimum of 10 direct or indirect employment positions for US locals within their first two years of residency in the US.
Each qualifying Regional Centre must themselves meet the requirements stipulated in various sections of the Appropriations Act, which include promoting economic growth, taking steps to improve productivity, job creation or increased domestic capital investment within their geographic pocket.
Form I-924A is required to demonstrate a Regional Centre's continual eligibility for this designation, and must be filed on an annual basis according to the fiscal year – October 1st through to September 30th – within 90 days of the end date, before 29th December.
This form must be submitted to the United Citizenship and Immigration Services (USCIS) on or before this coming Saturday. Effective from 23rd November, 2010, failure to file this will result in an issuance intended to terminate the participation of the Regional Centre in the EB-5 program, which may in turn mean that the approval designation itself is terminated.
All regional centres active from this point in January will have submitted their I-924A form for approval.