Expat petition pushes for designated MPs for Brits abroad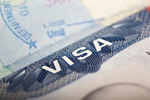 Inspired by a French government initiative which created a constituency of Northern Europe with 11 MPs charged with representing expat interests, a UK expat petition is demanding the same.
Peter Johnson, a retired police officer with experience of expat life in France, Malta, Germany and his present country of residence, Spain, has launched an e-petition calling for a similar arrangement for Britons living permanently overseas. He believes a similar arrangment to the moves by France and Italy, which has had expat MPs for seven years, would give UK expats a voice in the country they supported during their working lives.
At present, Britons living abroad lose their constituency vote after 15 years' absence, and court cases brought by expats fighting the rule have so far been unsuccessful. Designated expat MPs could help in such cases, and would also be useful in fighting the corner for Spanish retirees about to lose their homes due to the illegal property scandal.
Representation in parliament would also give more power to pensioners living outside the EU whose pensions are frozen from the minute they leave Britain, and for those in colder countries who are now facing the probable loss of their winter fuel allowances. More than five million British nationals are scattered in popular expat destinations across the world, with the main concentrations in Spain, France, the USA and Australia.
Mr Johnson sees no reason why MPs could not be strategically placed around the overseas expat hubs, holding online surgeries for their far-flung constituents via email and Skype. He told the Daily Telegraph that geographic regions such as the Middle East, Asia, the USA and Canada as well as Europe could all be represented, and could provide much more practical support than local British Embassies and consulates.