NZ government report predicts gloomy future for country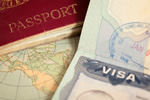 A recently released report by the New Zealand government states that significant changes in its social and operational climate are likely over the next few decades.
According to the report, issued by the National Statistics Office, a number of unavoidable issues including demographics will need to be addressed over the next five decades. Media reports suggest that potential expats should consider the issues before they make the move and those already in residence should examine the possibility of moving on.
The statistics suggest that GDP growth is expected to slow considerably between the present time and 2060, due to a decrease in the country's workforce caused by its ageing population and the lack of an adequate number of expat arrivals. Another disturbing trend is the number of young New Zealand nationals who are leaving the country, heading mostly for Australia.
Hugely increased New Zealand health service and pension costs will be unavoidable in future due to the ageing population, with other public services suffering as well. Although a recent announcement promised continually increasing productivity, GDP growth is expected to fall to 2.6 per cent, starting in 2013.
A major concern is that nationals leaving New Zealand for overseas are mostly aged between 18 and 24 years, but those arriving are mostly older people. Arrivals during the immigration rush which began in the 1970s are now ageing, and the combined total of residents over 65 during the next 20 years will put an enormous strain on welfare costs, resulting in swinging cuts in other budget sectors.