Proposed US immigration reform will attract tech talent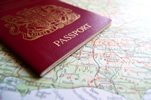 During a gathering of academics which took place at Washington's Chamber of Commerce, Senator Marco Rubio stated that immigration reform will attract and keep top tech jobs and talent in the USA.
America's high-technology companies are concerned they cannot fill tens of thousands of vacant positions because immigration law restricts the number of work visas for foreigners with advanced qualifications in the field. Consequently, according to Robio, international top talent is being employed in competing countries' firms.
The senator continued that American graduates with exceptional skill sets are being forced to emigrate to fulfill their career potentials, taking the expertise needed in the top jobs with them. Rubio considers the situation is 'crazy', adding that the need for immigration reform is acute.
Although top legal advisors working on immigration reform have recommended the need for visa relaxation, especially in the technology, engineering, science and mathematics sectors, Congress has been unable to agree on how to go about expanding visa numbers. However, an increase in the number of visas related to the sectors is expected to form part of the broader reform programme at present under consideration.
Cuban-American Rubio is floating his own immigration proposals, focusing on more visas for professionals and highly-skilled graduates. Recently, he told the Wall Street Journal the additional visas would not be expected to reduce the number of overall visas. High-tech visas are a less controversial issue than much else in the comprehensive immigration changes now under discussion, but business groups are now supporting the proposals as a way to encourage the brightest and best to fill the high-skill labour shortage in the sectors.