Philippines welcomes expat retirees with affordable lifetime visas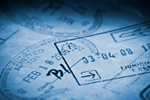 Expats looking towards Asia for a straightforward, no-nonsense visa for retirement and permanent residence need look no further than the Philippines.
Southeast Asia is understandably a favourite would-be home for Western retirees, but it's now becoming difficult and overly expensive to get a lifetime visa in several formerly popular locations. For elderly expats, security, reliability and fair treatment by officials is all-important, as are genuinely friendly, welcoming locals and a low cost of living. For older expats from the UK and other English-speaking countries, a local population with some skills in the notoriously difficult language is also a draw, as are reasonable financial requirements as regards visa costs. Nowadays, only one country in the region can satisfy the above requirements.
Already popular as a holiday destination, the Philippines checks all the above boxes, along with the advantage of having a choice of a number of safe, beautiful island locations for those who don't want to set up in a mega-city such as Manila. Unsurprisingly, Chinese retirees are already heading to the archipelago, with many also valuing being able to converse in English when shopping or on an evening out. The country's geographic diversity appeals to many would-be expat retirees and its low cost of living means there's more pension cash left over for special treats or travel to remote islands. For expat retirees not considering returning to the home country, there's one Filipino visa which allows a permanent stay.
The Special Resident Retirees Visa is a non-immigrant, lifetime product aimed at expats able to deposit $20,000 in a local bank account in exchange for residential security unavailable anywhere else in Southeast Asia. Also part of the deal are multiple entry privileges and tax-free importation of personal belongings and household goods, plus other aspects of government assistance. For example, the deposit amount is far lower than the 800,000 baht permanent deposit demanded of retirees by Thailand for a one-year renewable visa and the package itself is similar to Thailand's Elite visa, which costs just under $16,000 but is only valid for five years.
Expat retirees tempted by the laid-back Filipino lifestyle can choose between big-city conveniences in Manila or smaller cities such as Dumaguete in Negros province, feted as one of the best retirement destinations in the world. Cebu in the Visayas region is already popular with expats for its white sand beaches, world-class restaurants, entertainment, affordability and Western standard medical care. Liveability in Davao City, a fast-growing metropolis set in the midst of natural beauty, is enhanced by its low crime rate and its place as the second safest Asian city. All have established expat communities, and Filipinos are known as some of the world's warmest, friendliest and most welcoming people.