Vietnam now the Southeast Asian hub for digital nomads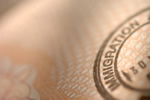 Vietnam is fast becoming the Southeast Asian hub for digital nomads.
Digital nomads and other remote workers as well as techies looking to become rich from their innovative ideas have always moved from location to location until starting a formal business becomes the best way forward. Given that Vietnam is now ratcheting up its economy and becoming the fastest-growing state in the region, it's no surprise it's now a favourite with digital nomads arriving from Thailand.
As 2020 approaches fast, the power of the internet has released a huge number of younger, tech-savvy expats eager to travel the world before settling down to make their fortunes. The rise of working remotely wherever the location, flexible scheduling and the freedom to move on if the going gets tough is an irresistible temptation to today's young entrepreneurs.
Vietnam is now one of the most popular locations for many reasons, the first and most important being the ease of staying longer than the usual 90 day visas allow. Compared to its near neighbours' requirements, Vietnam is making it far easier for remote workers via its year-long visa, easily available online. If that's too tricky for some, it pays to know the visa-run culture is alive, kicking and being used by English teachers as well as digital nomads.
Another major advantage of spending a while in Vietnam is its decidedly low cost of living, now substantially less than that of its next-door neighbour Thailand. Digital nomads can get by on $535 monthly including absolutely everything including bills, rentals and a social life. Importantly, Vietnam's internet access is fast and reliable and not just in the major cities.
One favourite destination for newly-arrived digital nomads is Da Nang with its clean, safe and beautiful beachside location and supportive expat community. City-lovers should head for Ho Chi Minh City, formerly Saigon and well supplied with internet cafes and shared working spaces along with a strong culture and friendly, supportive locals. The Vietnamese people are hard-working and the youth are keen to learn English, giving expats the chance to get into a conversation without having to become fluent in Vietnamese.
Overall, Vietnam is a fascinating country with a genuinely interesting pre-20th century history, heritage and culture as well as genuinely unspoiled forests, lakes and other natural wonders. Local cultural events welcome foreign participation, and the cuisine is rightly famous as being fresh, healthy, varied and inexpensive.