UAE News - Emigrate UK Page 5
This is the category page for all UAE news here on emigrate.co.uk, where you can view all the UAE emigration news.
Landmark UAE case convicts IFA of working illegally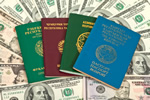 As Dubai-based expat investors continue attacking a rogue financial advisor, the latest court case acts as a warning to expats in the Gulf States. It's the same old story of an illegally working, unprincipled scam artist preying on expats with cash to invest. This particular offender, one Neil Grant, was caught due to his victims raising...
Survey shows expats in UAE want to stay permanently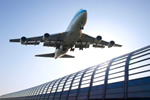 The UAE attracts a huge number of relocating expats eager to boost their salaries as well as their careers, but how many call the desert emirates their home? The emirates' luxury lifestyle, international expat community and tax-free economy must seem like heaven on earth for expat professionals from the West's crumbling societies, but...
UAE worst in world for predatory expat financial advisors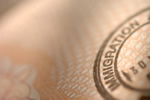 According to an expert investor and author whose life mission is protecting expats from fraudulent IFAs, the UAE is the world's worst for risky investment mis-selling. In a round table discussion organised by the National English-language newspaper, Andrew Hallam compared the UAE's market for long-term pension savings plans to...
Vision20 30 weaning Saudi off expat labour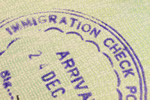 For several decades, a relocation to Saudi Arabia ha been seen as the pathway to wealth and professional success, but is this all set to change very soon? Some nine million expats are living and working in the desert kingdom, many of whom are oil and gas sector professionals who've made Saudi their permanent home. The recently-...
UAE expats told not to panic as dollar rates get gloomier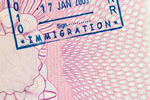 If you're a USA professional relocating to the UAE and have a mortgage or other financial commitments in the home country, keeping an eye on the dollar weighting might be a good idea. During 2017, the almighty dollar lost around 10 per cent of its value when measured against a basket of global currencies. Its first decline for five...
New expat arrivals in Dubai warned over fraudulent IFAs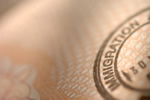 A Scottish IFA has been convicted in a Dubai court of running an unauthorised financial advice business, thus allowing his expat victims to sue to recover their losses. The judgement is being recorded as a landmark decision as it's one of the first convictions of its kind in any expat destination which allows clients who've lost money...
New Oman driving test rules to benefit expat males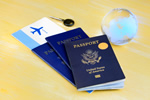 If you're heading to Oman on a new assignment, this new rule may make your life easier. Every male driver in Oman will soon be able to choose between taking a driving test on an automatic transmission car or a geared car. The move takes into account demands from the community that learning to drive and sitting for a driving test in...
Saudi Arabia about to announce official tourist visa details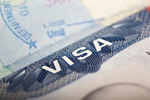 Saudi Arabia's new tourist visa could be a blessing for expats contemplating a move to the emirate. Given the online coverage of the good, the bad and the decidedly ugly from Saudi Arabia and other Gulf states, would-be expat professionals might well welcome a straightforward way to examine the region before committing to a relocation....
Choosing your perfect rental home in Dubai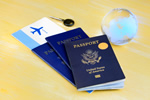 If you've landed your dream job in Dubai, the wrong decision as to where to live in the city might just result in motoring nightmares! Choosing your exact location in Dubai is essential for your stress levels, especially if you're accompanied by your family and/or your pets. Tying together work hours, school hours and commuting times...
Expats in Saudi to bear brunt of inflation hikes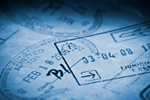 If you're about to head for Saudi Arabia on reassignment, this report by a UK-based economics consultancy may give cause for concern. Analysts at Capital Economics have reported expats in Saudi Arabia will be hit hardest by rising inflation. Hikes in the cost of power and fuel as well as the recent introduction of VAT will affect expat...