UAE News - Emigrate UK Page 5
This is the category page for all UAE news here on emigrate.co.uk, where you can view all the UAE emigration news.
New UAE website aims at cultural guidance for expats and immigrants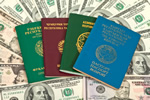 For Westerners taking up jobs in the United Arab Emirates, one of the most difficult issues is an understanding of Islamic culture and acceptable social behaviour. In an attempt to ease the transition period, an Emirati professional has launched a website giving explanations and clear instructions on how to avoid cultural gaffes in the...
New breed of UK migrants heads away from Europe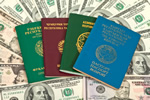 The traditional expat hubs of Spain, Portugal and France are losing out as adventurous expats head for more exotic destinations. After the perennial favourites of Australia and Canada, the new, cool destinations are likely to be in the Middle East or even Asia, with Hong Kong, Singapore, China and Dubai now high on the list. According to a...
Middle Eastern and North African companies increase expat hiring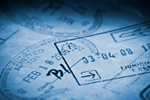 Expat job opportunities in the Middle East and North Africa are due to increase in 2013 as multinational private companies seek more overseas talent. The next three months are expected to see a considerable increase in jobs offered at the junior executive, executive and coordinator levels, giving a chance for new graduates as well as more...
Former expats missing good life head back to Dubai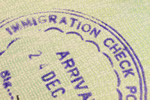 Former expat workers in Dubai disappointed in the lack of opportunity and salary cuts in their home countries are heading back to the good life in Dubai. For many expat workers in the emirates, a temporary stint of up the two years or so gives a chance to broaden work experience while enjoying constant sunshine, a tax-free salary and a...
New Chinese leadership needs sweeping reforms to kickstart economy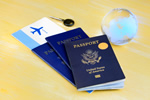 A recently published book exploring Chinese authoritarian capitalism is suggesting that China's newly-elected leaders must give private enterprise a chance. The author, James McGregor, puts forward a fascinating theory that Chinese authoritarian capitalism is responsible for huge amounts of wealth being secreted overseas by migrants as a...
Middle East still a hub for ambitious young expats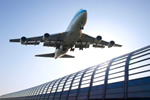 The results of the HSBC Bank's Expat Explorer Survey include indications that Middle Eastern countries still offer a solid economic outlook and the chance of career success. Although the survey's results suggest economic strain is still felt by expats everywhere, those based in the Middle East are positive about the region's...
New UAE immigration hotline to open on 10 October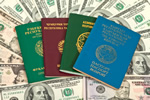 The United Arab Emirates have announced the opening of a new immigration hotline as from 10 October, aimed as a one-stop shop solution for clarification of immigration queries. The new service is aimed at expats already living in the emirates as well as those planning to take up positions there, and the hotline is expected to end...