New Dubai medical centre needs expat professional healthcare staff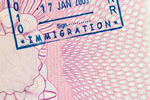 A number of vacancies for qualified expat medical professionals are now open at a new Dubai medical centre.
Dubai's Pakistan Association Medical Centre will be hiring experienced medical professionals including general practitioners, lab technicians, registered nurses, a receptionist and an experienced radiographer for their new clinic, expected to be open by August this year. The positions are open to all nationalities. GPs will need two years' local experience and hold a Dubai Health Authority license, with registered nurses also holding a DHA license as well as having two to three years' experience in the management of clinics and day care centres.
For the receptionist position, graduate applicants should have good computer skills as well as good interpersonal communication skills, and experience with medical insurance protocols is also mandatory. Applicants for the position of lab technician will need to have between two and three years' relevant experience in the fields of biochemistry and hematology as well as the ability to multi-task. For the position of radiographer, a sound knowledge and experience of FANR protocols is required as well as the willingness to work flexible hours.
President of Dubai's Pakistan Association Dr Faisal Ikram has confirmed all positions are open to expat professionals of any nationality, with 20 jobs to be initially filled. Dr Ikran explained the centre is planned to be a not-for-profit enterprise, adding that the majority of specialists and doctors will be volunteers. Those interested in applying should send their CVs along with a cover letter to pmc@pad.ae, with June 15th the last date for submission. The new centre is located close by Dubai Healthcare City and is expected to become a platform for quality healthcare facilities serving all UAE residents irrespective of nationality and the status of their healthcare coverage.