Reasons why Qatar is expats' most popular Gulf State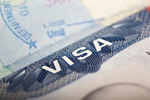 Inflated salaries and a luxury lifestyle aren't all there is to living in Qatar as an expat.
In a short period of just under 50 years, the emirate of Qatar has transformed itself from a barren desert to a major, ultra-modern metropolitan hub. It's still growing and expanding after becoming an independent state in 1971, and still attracts expatriate professionals from across the world, all of whom are assisting in its further development one way or another. Many early expat arrivals are still there, determined to stay as the small state is now their home and the place where their children were born and grew up.
Nowadays, the emirate is proud of its development into an ultra-modern destination, with its healthcare system one of the best in the Gulf States. It features both public and private hospitals, with the Hamad Medical Corporation the major provider of non-profit medical and surgical services. Set up in 1979, it operates eight hospitals and provides almost all of Qatar's acute care needs as well as catering for over a million outpatients every year. All residents are eligible simply by signing on and paying QR 100 annually.
Expat salaries in Qatar are tax free, with even company tax set at 10 per cent and paid annually, but a sensible government decision made last year means tobacco products are taxed at 100 per cent, as are energy drinks, and sugary beverages attract a 50 per cent tax. A possible introduction of VAT planned for the start of this year is now on hold. Importantly for females and expat children, the emirate has virtually no violent crime, having been declared one of the world's safest and peaceful places in a major expat survey.
Qatar's capital Doha is home to a multi-cultural crowd of over 100 nationalities blending their varied cultures, cuisines and traditions with the city's original Arab occupants. The city is rightly proud of its nine world-famous universities, set in its Education City and providing grants to deserving students from poor families. The overall school system is well-thought out, providing all levels from local independent schools to international schools and schools catering to specific communities within the region. These and many other reasons are why expats who arrive on reassignment find it easy to settle in and simply don't want to leave.