UAE News - Emigrate UK Page 4
This is the category page for all UAE news here on emigrate.co.uk, where you can view all the UAE emigration news.
Saudi Green Card visas will encourage expat entrepreneurs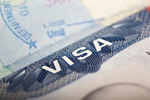 The new Saudi Green Card visa will allow expat entrepreneurs to come clean and develop their startups. Would-be expat entrepreneurs who see Saudi Arabia as the perfect place for their talents can now live and work in the kingdom without having take formal employment as well. The newly announced Green Card-style residency visa removes the...
UAE considers setting up expat retirement fund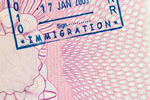 According to recent surveys, expats in the UAE are almost totally unprepared for retirement. Expats working in the region will be more than happy to hear the UAE is planning potential retirement fund especially for expat professionals, whether they want to stay in the emirates after their careers end or would prefer to move on. Nowadays,...
Are expat professional jobs in Kuwait even more under threat?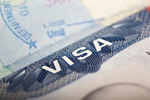 For several decades, Kuwait was a popular destination for expats, especially for those in the oil and gas sector, but nowadays job security seems to be evaporating. There's scarcely a day goes by without local media coverage of even more new measures aimed at getting rid of Kuwait's expat demographic. Known for several decades as a...
Which employment sectors are best for would be expats in the GCC?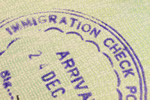 In spite of the many recent changes, the Gulf States are still a major attraction for expat professionals looking to progress their careers at the same time as earning high salaries and benefits. The most popular sectors for enhanced benefits and top salaries are education, oil and gas and healthcare, all of which offer far more than their...
UAE ten year residency visa for expat professionals seen as positive move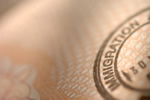 With all the changes to visa regulations in the UAE, expat professionals could be forgiven for their feelings of confusion. Rule changes such as the IAE's recent introduction of a full ten year residence visa for expats with high levels of special skills as well as for investors should have the effect of creating more confidence in the...
Expat property investors in Dubai advised to go for smaller units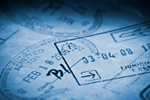 Expat professionals investing in buy-to-let apartments in Dubai are being advised to choose smaller units. Property investment in Dubai is the choice of many expat professionals looking for a good return for their spare cash, but opting for larger, grander apartments won't necessarily be the best idea as regards returns. Many novice...
Behind Dubai's glittering façade, expats are making the city tick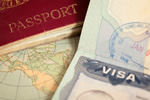 Glittering Dubai, home to expat professionals earning salaries they could only dream of in their home countries, is also home to the everyday expat guys and girls who make the city tick. The very thought of 'Dubai' conjures up luxury lifestyles, magnificent malls, beautifully manicured gardens with fountains, Michelin-starred meals...
Financing expat kids' university education whilst in the UAE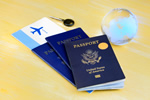 One major problem hitting on expat families in the UAE is funding their childrens' university-level education. Expat professionals in Dubai with university-aged kids are facing up to the dilemma of covering the costs of their offsprings' studying for a degree at an overseas university. Unless parents are at the top of the tree as...
Kuwait dream destination now an expat nightmare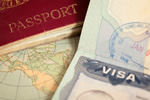 Notwithstanding the financial opportunities offered in the past to expatriates relocating to Kuwait, the emirate's soaring cost of living is causing many to struggle to cope. The dream of financial freedom via a well-paid job in Kuwait is fading fast, especially where expat families are concerned, as the overall costs of parenthood are...
What makes Qatar different from other emirates?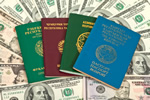 Although the emirates in general seem to be less popular than before, Qatar is still drawing a good number of expat professionals. For those concerned about the stability of the region as a whole, Qatar is recognised as one of the safest states in the Arab world and offers an expat-friendly environment. Wages are in excess of those in the...